Dear Freddie,

So, are you brave enough to book your family and/or friends on holidays or for destination weddings? I know I've heard horror stories from agents about sending their relatives or friends on vacations, and they were blamed for every little thing that went wrong. If a flight was late, it was their fault. If a transfer stopped at another property before theirs, it was their fault. If they had to wait in line at immigration, it was their fault. If there was a bit of seaweed on the beach, it was their fault. If there was a mosquito at the property, it was their fault.

I'm very fortunate, that many of my relatives have been to the properties that I proudly represent, and these trips have always turned out well for my relatives (and thus for me also). I don't know whether it is that I have flexible and easy-to-please relatives, or that I have great properties that always deliver. Actually, I think it is both...Again, I'm a lucky guy, with great relatives!
A few of you were asking for a quick Ralphie update. You may recall that she had surgery on her back leg in November to repair a torn ligament. She is totally recovered and walking and running on all four legs again.
Happy selling!
Dave Emery
Need Help with Social Media?
Did you know: 43% of small businesses spend 6 hours or more each week on social marketing?
Are you throwing your valuable time away? So many travel pros really want to have an active social presence, but find it stressful to do the research, find the time to post and keep up with on-going marketing.
We'll do this for you!
Posts are customized to your niche market and specialty!
Sign-up now
and start taking advantage of social marketing for your pages.
Here's how we'll go to work for you:
Still not sure if this is right for you? Here are some
sample posts
we've created in the past. Please feel free to check them out and use them on your own page if you'd like.
Are your social sites and posts exactly where you'd like them to be? If so, here are some
free checklists
you may find helpful to move you presence to the next level. Please feel free to
download
as many of these guides and checklists as you'd like.
Looking forward to working with you to take your social posts to the next level and make your marketing life easier.
Let's connect.
Quote of the Month
Only the rich have distant relatives.
Chinese proverb
DETM is an acronym for David Emery Travel Marketing. We are a Vancouver-area based company providing quality travel industry representation in Canada since 2009.
Client Resources
If you are looking for the latest brochure, promotion, news article or training resource from most of our clients, we have created a webpage where you can easily find the latest information.
Also, stay updated on the latest news, announcements and FAM information by connecting to our Facebook page
HERE:

Hilton Puerto Vallarta - Great Service, Feed & Location
Here are some comments from my sister-in-law, Laurel (from Saskatoon) who was just at the Hilton:
"My husband and I were at the Hilton Puerto Vallarta for a week at the beginning of March and absolutely loved it! It is a smaller hotel with an excellent beach and beautiful pools in a great location. It is close to the airport, marina and the city center.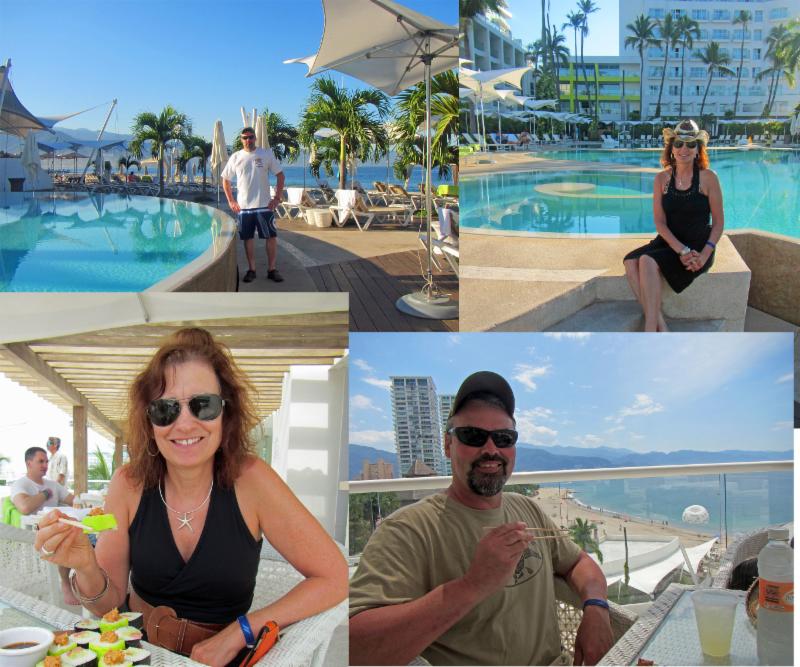 The service was excellent everywhere - front desk, restaurants and pools. We felt very well tended to and all of the staff that we encountered were extremely friendly and helpful.
And the food! It was fabulous! We had no difficulty getting into the a la carte restaurants, so we tried all three - the French, Mexican and Brazilian. We enjoyed fabulous meals at all of them and enjoyed the fact that the portion sizes were on the smaller side. It allowed us to try a few courses without being absolutely stuffed afterwards. We ate breakfasts at the main buffet restaurant and loved the custom made smoothies and omelets, as well as the delicious pastries and fresh fruit. We ate at the buffet restaurant for our evening meal on three occasions and each time we enjoyed a different theme for the food - Italian, Chinese and Mexican.
The location was perfect for us. It was very close to the airport but in a very quiet area. We were a short walk (less than 10 minutes) to a big grocery store and the marina, which had a flea market.
We had a fabulous time and would recommend it highly. We had a great, relaxing vacation here and would definitely return."
Of course, I'll look forward to having any of my relatives visit any of the
Krystal properties
also.
Honua Kai - Perfect for couples traveling together!

My Brother-in-law, Kelly and his wife Marg, were at Honua Kai in November with his 4 kids and 2 grand kids in a 3 bedroom suite. They were looking forward to heading back there last month.
Here are his comments:
"This was our second stay at Honua Kai in less than four months. We enjoyed our family experience so much last November, we recently returned to Honua Kai for a 10 night stay with friends. Our 1200 square foot suite was ideal to share with another couple allowing us a great balance between enjoying the ample common area with gourmet kitchen and generous bedroom and private bathrooms.
Honua Kai amenities, grounds and staff are all first class. We enjoyed walking the amazing beach and walkway every morning. The Lahaina/Ka'anapali area has so much to offer and Honua Kai is situated in one of the Maui's premier spots to vacation. Ten minutes north are incredible beaches such as the secluded Honalua Bay and amazing boogie boarding at DT Flemming Beach."
All-Inclusive Platinum Plan - Hotel Marina El Cid Spa & Beach Resort - Riviera Maya
Of course the Platinum All-Inclusive plan includes all of the amenities of the All-Inclusive Plan (including our 6 amazing restaurants), plus:
| | |
| --- | --- |
| | Guaranteed Ocean View room |
| | Dedicated check-in and check-out lounge |
| | Private access to palapa huts |
| | Butler service |
| | Late check-out |
| | and many more |
In the spirit of this month's theme, I should mention that my Mother-in-law and Father-in-law were at the Hotel Marina El Cid property a few years ago, of course on the Platinum plan.
You can find all of the details of the All-Inclusive Platinum Plan
HERE.
Photo Contest
What is the name of the special and traditional spa treatments offered at the Hotel Marina El Cid Spa & Beach Resort in the Riviera Maya? Click
HERE
for a hint.
WINNER FROM LAST MONTH
Congratulations to Brenda Webber, of Total Travel Service in Portage La Prairie, MB for winning last month's Photo Contest and gift certificate.
Dave Emery

Sandy Ruel

Have you noticed your fan base isn't growing as quickly as before? As Facebook moves into a Pay to Play model, we get to be even more creative in attracting new fans. So many travel pros miss a few simple tips that can help them rev-up their ships' engine. Let's sail thru these tips from novice to advanced.
Read about the detailed tips
HERE.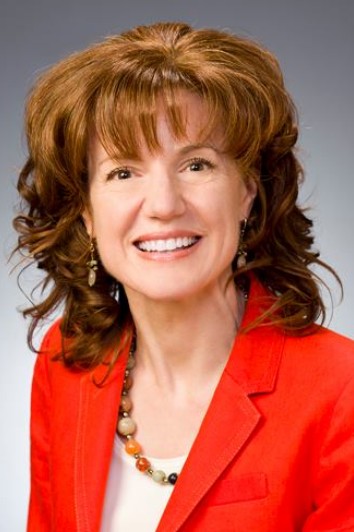 Catherine Heeg is an International Speaker and Trainer in the travel, tourism, and hospitality industry. Focusing on social media, sales and marketing, Catherine understands and speaks your language.