Dear Dave,

We all have a bucket list of things we want/need to see during our leisure time, whether it is written down or not. I keep my list of countries, national parks and world heritage sites to visit in a handy spreadsheet. I'm determined to check off a few each year. While we all love a great sun vacation, many of us enjoy exploring our own amazing sites here in Canada and across the US.
In the last month, I was fortunate enough to check two things off my bucket list. I visited Four Corners in the US South-west. It is the only place where you can touch 4 US states (AZ, NM, UT, CO) at one time. Pretty cool.
Then I visited Arches National Park in southern Utah. It was breathtaking - in altitude, hikes as well as the unique rock formations. A highlight was hiking up to see Delicate Arch. Delecate Arch is iconic and is featured on the Utah car license plates. It is also on the new Arches National Park US quarter. The arch was 3 miles up an exposed mountain in the hot sun. I did it my last morning there, before driving almost 1000 km to my next destination, but it was SO worth it!
Of course nothing I visited in the southwest US had a great beach or a great all inclusive resort. So, here are a list of a few bucket list things that I've checked off at our resorts.
Enjoy!
Dave Emery
Quote of the Month
"Wish not so much to live long as to live well." Benjamin Franklin
Hilton Puerto Vallarta - Rooftop lounge
I know I've mentioned my favourite place at the Hilton is the O'West Lounge. It is a beautiful rooftop lounge featuring an infinity pool, views of the Bay of Banderas and down the beach to downtown Puerto Vallarta. There is an open bar and a sushi chef. This spot is open to all adult guests, but is the perfect spot for a wedding or private function.
Upcoming Online Training
Find links to sign up for any of these online training sessions
HERE.
All online training will be only 30 minutes.
HILTON PUERTO VALLARTA
Learn more about one of Puerto Vallarta's newest all-inclusive properties - the Hilton Puerto Valalrta. We will also include information on the Krystal properties in Puerto Vallarta, Ixtapa and Acapulco.
KRYSTAL GRAND PUNTA CANCUN & KRYSTAL CANCUN properties
We will provide an overview of the new Krystal Grand Punta Cancun and the Krystal Cancun properties. Both are located in a great location at the top of the "7" in Cancun, on one of the best beaches in Cancun. They are just steps away from shopping malls, restaurants, cultural attractions and the nightclub area (Coco Bongo's and more!).

HONUA KAI RESORT & SPA (Maui)
Honua Kai is one of the top-rated luxury condo resorts in Maui, featuring spacious studio, one, two and three bedroom suites. The property is located on the world-famous
Kaanapali North Beach
. Each suite includes a fully equipped high-end kitchen, in-suite washer & dryer, a bathroom for each bedroom
and more.
PRIVATE WEBINARS:
To request a private online training session for you or your colleagues, please email Dave Emery (
dave@daemery.com
).

El Cid Resorts - Coconut shrimp at La Concha Restaurant
Eating great coconut shrimp overlooking the beach at sunset at El Cid's La Concha Restaurant was definitely an enjoyable experience.
After all, Mazatlan is the "Shrimp Capital of the World!"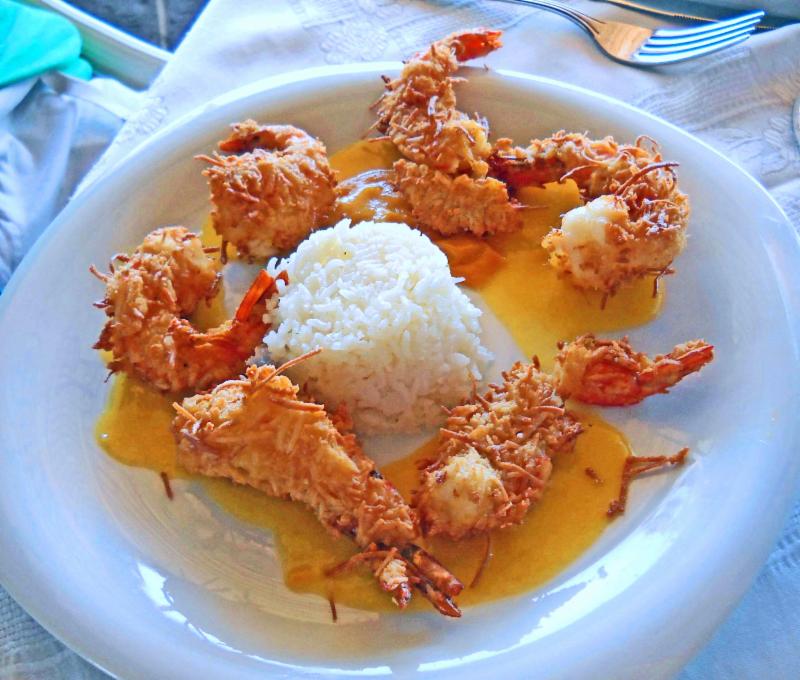 Krystal Grand Punta Cancun - The view!

My view of the beautiful Cancun beach from the Krystal Grand Punta Cancun recently was worth the trip. All rooms have an ocean/view as the property is on a great location at the top of the "7" in Cancun. Then there is the rocking nightlife and great shopping just steps from the KGPC!
Honua Kai - Snorkeling & Sunrise at Haleakala National Park
My Honua Kai bucket list items included snorkeling in Maui. Luckily Honua Kai has one of the best snorkeling reefs right off their beach in north Kaanapali.

I also wanted to see sunrise at Haeakala. Haleakala is the volcanic peak and a National Park on Maui. As I didn't want to drive up the switchback roads in the dark (to over 10,000 feet), I worked with the Honua Kai concierge to arrange for an excursion. The van picked me up at 2:30 am for my amazing adventure!
Client Resources
If you are looking for the latest brochure, promotion, news article or training resource from most of our clients, we have created a webpage where you can easily find the latest information.
Also, stay updated on the latest news, announcements and FAM information by connecting to our Facebook page
HERE:
Dave Emery

Sandy Ruel

Do you want to attract more Boomer clients, but aren't certain if they're using social marketing? Here are some surprises for you...read more here.
Catherine Heeg is an International Speaker and Trainer in the travel, tourism, and hospitality industry. Focusing on social media, sales and marketing, Catherine understands and speaks your language.

Photo Contest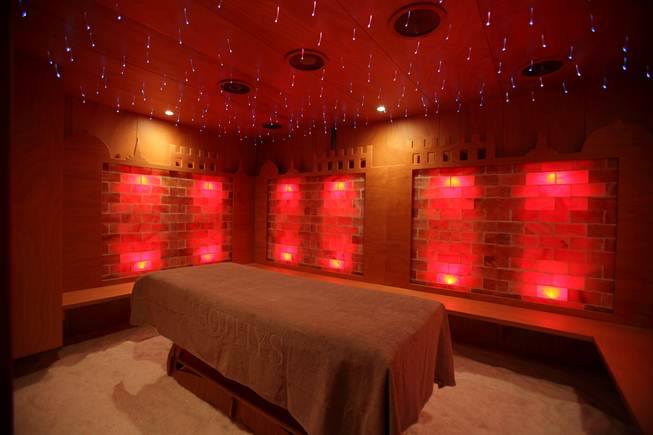 What is the name of the spa at Honua Kai Resort & Spa? Click
HERE
for a hint.
WINNER FROM LAST MONTH
Congratulations to Gayle Vickerson, Rainbow Country Travel, Chilliwack, BC for winning last month's Photo Contest and gift certificate.
DETM is an acronym for David Emery Travel Marketing. We are a Vancouver-area based company providing quality travel industry representation in Canada since 2009.