Dear Dave,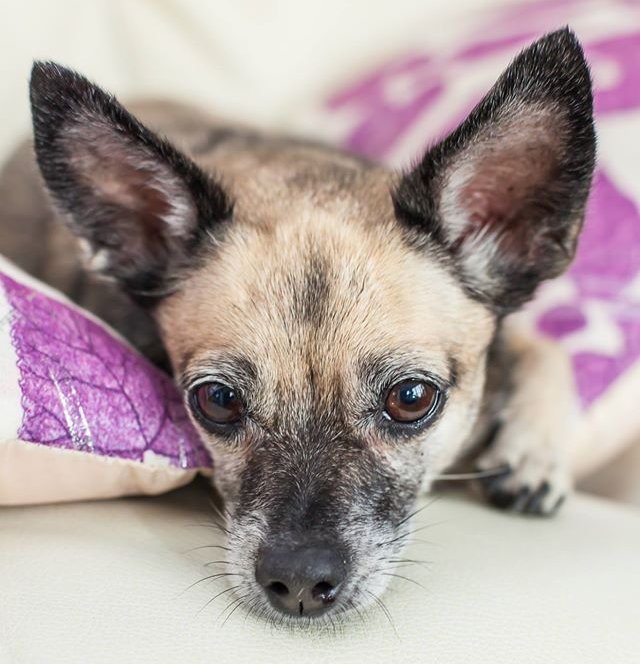 Many of us have little or big furry family members who make our lives more enjoyable and bring us unconditional love daily. A week ago we (the royal we) celebrated
National Dog Day
, which is the world's first holiday to celebrate all the great things dogs do for us and to promote adoption.
Of course, since we have had Ralphie in our lives for the past 2 years, every day is Dog Day at our house.
When I was driving in northern Arizona in late July, I saw a dog running down the deserted road near 4 Corners (where Arizona, New Mexico, Colorado and Utah meet). Well it was 40C outside so I just had to turn the car around and coax this skinny dog (a Blue Heeler?) into my car. He was hungry and covered in dirt and bugs, but well mannered. He had no collar, so I used my belt as a make-shift leash/collar. I called my sister and she knew of shelter that would take him. Instead of driving to Utah, I drove the 5 hours back to my sisters cabin in Heber-Overgaard where we gave "Corners" (my name for him) a long bath, and gave him lots of food and water.
Since neither of us were able to adopt Corners, my sister eventually surrendered him to the
Overgaard Animal Clinic
which serves as the local no-kill animal shelter. We both followed up weekly as to Corners progress. The staff let us know that Corners got "fixed", got healthy quickly and has a great temperament. As soon as he was ready, I was thrilled to find out that he was adopted by a great family, who had adopted from the Clinic/animal shelter before. A great happy ending for Corners!
Enjoy!
Dave Emery
Quote of the Month
"If there are no dogs in Heaven, then when I die I want to go where they went." Wil Rogers
Upcoming Online Training
Find links to sign up for any of these online training sessions
HERE.
All online training will be only 30 minutes.
HILTON PUERTO VALLARTA
Learn more about one of Puerto Vallarta's newest all-inclusive properties - the Hilton Puerto Valalrta. We will also include information on the Krystal properties in Puerto Vallarta, Ixtapa and Acapulco.
KRYSTAL GRAND PUNTA CANCUN & KRYSTAL CANCUN properties
We will provide an overview of the new Krystal Grand Punta Cancun and the Krystal Cancun properties. Both are located in a great location at the top of the "7" in Cancun, on one of the best beaches in Cancun. They are just steps away from shopping malls, restaurants, cultural attractions and the nightclub area (Coco Bongo's and more!).
HONUA KAI RESORT & SPA (Maui)
Honua Kai is one of the top-rated luxury condo resorts in Maui, featuring spacious studio, one, two and three bedroom suites. The property is located on the world-famous
Kaanapali North Beach
. Each suite includes a fully equipped high-end kitchen, in-suite washer & dryer, a bathroom for each bedroom
and more.
PRIVATE WEBINARS:
To request a private online training session for you or your colleagues, please email Dave Emery (
dave@daemery.com
).

Honua Kai Resort & Spa - Updates
In order to keep Honua Kai Resort & Spa one of the top rated properties on Maui, from time to time we need to do some "refreshing." Right now the infinity pool at the Hokolani building is being refinished. This update should be completed this Fall and does not affect the other two pools large on the property. Guests are still able to enjoy these other pools that feature a water slide, "quite zone" as well as lots of little corners to relax in.

Also, there is construction going on at our neighbors to the South of us. While we don't have any control over this daytime noise, or know exactly how long it will last, we are keeping most guests away from this distraction to the usual serenity of Honua Kai.
El Cid Resorts - Instant Savings in Mazatlan with WestJet Vacations
Don't miss the $200 instant savings promotion on the El Cid El Moro Beach property in Mazatlan. Note that this is a limited time offer, but you can find the details
HERE
.
Also, Have you signed up yet for the generous El Cid Rewards program? With the El Cid Rewards program, you just enter your tour operator booking number and you will receive points that you can redeem for online shopping or gift certificates. The points add up quickly and you can see agent testimonials and sign up for the program
HERE.
Krystal Ixtapa Renovations

The Krystal Ixtapa is undergoing a large renovation project involving Las Velas Restaurant the Lobby area
and Christine's Disco.
In addition, we are doing a "refresh" to the rooms with new linens and curtains. The renovation project should be completed by the start of the "sun" season in December.
Client Resources
If you are looking for the latest brochure, promotion, news article or training resource from most of our clients, we have created a webpage where you can easily find the latest information.

Also, stay updated on the latest news, announcements and FAM information by connecting to our Facebook page
HERE:

Dave Emery

Sandy Ruel

Did you know that 55-64 year olds are the fastest growing age group on
Twitter
? Here's some 'Twinteresting' tips to grow your followers.
Read more....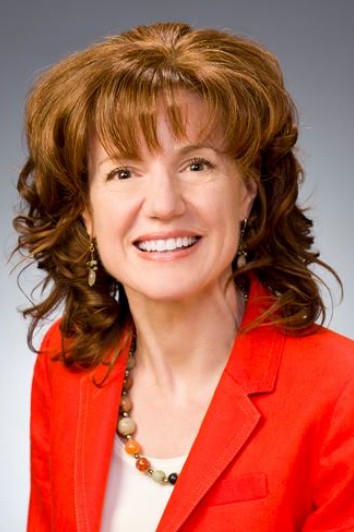 Catherine Heeg is an International Speaker and Trainer in the travel, tourism, and hospitality industry. Focusing on social media, sales and marketing, Catherine understands and speaks your language.

Photo Contest
What is the name of Krystal Resort that is undergoing major renovations?.
WINNER FROM LAST MONTH
Congratulations to Marcia Korsch of Vision Travel, Calgary, AB for winning last month's Photo Contest and gift certificate.
DETM is an acronym for David Emery Travel Marketing. We are a Vancouver-area based company providing quality travel industry representation in Canada since 2009.