Dear Dave,
Well Halloween has just passed. What did you go as?
I was traveling this year, so much less creative that usual, but here are some of my favourites from years past.
Note that as part of this month's
photo contest (below)
, I'm asking entrants to submit their favourite Halloween costume of theirs (from this year or years past...)
Here are some of Sandy's favourite costumes of past years.
Happy Selling as the sun season heats up (and the weather cools down).
Dave Emery
Quote of the Month
"Double, double toil and trouble; fire burn and cauldron bubble."
Macbeth, William Shakespeare

Upcoming Online Training
Find links to sign up for any of these online training sessions
HERE.
All online training will be only 30 minutes.
HILTON PUERTO VALLARTA
Learn more about one of Puerto Vallarta's newest all-inclusive properties - the Hilton Puerto Valalrta. We will also include information on the Krystal properties in Puerto Vallarta, Ixtapa and Acapulco.
KRYSTAL GRAND PUNTA CANCUN & KRYSTAL CANCUN properties
We will provide an overview of the new Krystal Grand Punta Cancun and the Krystal Cancun properties. Both are located in a great location at the top of the "7" in Cancun, on one of the best beaches in Cancun. They are just steps away from shopping malls, restaurants, cultural attractions and the nightclub area (Coco Bongo's and more!).
HONUA KAI RESORT & SPA (Maui)
Honua Kai is one of the top-rated luxury condo resorts in Maui, featuring spacious studio, one, two and three bedroom suites.
The property is located on the world-famous
Kaanapali North Beach
. Each suite includes a fully equipped high-end kitchen, in-suite washer & dryer, a bathroom for each bedroom
and more.
PRIVATE WEBINARS:
To request a private online training session for you or your colleagues, please email Dave Emery (
dave@daemery.com
).
Photo Contest
What is the maximum number of guests in Honua Kai's spacious 3-bedroom (3 bathroom) suites? (Remember that you may need to special request these suites from our tour operator partners.)
Since this month's photo contest answer is so easy, I'm going to ask you to also submit one of your favourite Halloween photos (of you) from this year, or past years as a tie-breaker. I'll publish the winning entry in next month's newsletter.
WINNER FROM LAST MONTH
Congratulations to Brenda Reilander of SellOffVacations, Regina, SK for winning last month's Photo Contest and gift certificate.

El Cid Resorts - Riviera Maya Beaches (seaweed update)
There has been a lot of talk about the condition of the beaches in the Riviera Maya, some with a lot of seaweed. While there have been days that we have had to clean the beaches several times at the Hotel Marina El Cid Spa & Beach Resort, here are some recent pictures taken at our beautiful beach.
In addition, you can check out the Puerto Morales beach Cam
HERE.
Don't miss this
great list
of things that your clients can do while they are enjoying their stay at one of the 4 El Cid properties in Mazatlan.
Hilton Puerto Vallarta &
Krystal Puerto Vallarta - Puerto Vallarta Back to Normal!

The Hilton Puerto Vallarta and the Krystal Puerto Vallarta are happy to report that all is well at the properties after Hurricane Patricia. In fact, on Saturday, Oct 24, less than 24 hours after the storm passed by, but Puerto Vallarta Tourist Bureau said that both the airport and cruise ship terminal we open for business again!
Honua Kai Resort & Spa - 3 Bedroom - 3 Bath Suites
Let's face it, that the last thing people want to do on holiday, is spend a lot of time in the hotel/condo. Well, that is, unless the condo is huge and incredibly luxurious.
Honua Kai Resort & Spa
was built from the ground up to go beyond what your clients would expect.
To begin with, all of Honua Kai's accommodations are suites - from a roomy Studio Suite with approximately 595 sq. ft. to a palatial 2,650 sq. ft. Specialty Suite. Each suite features a private bathroom for each bedroom and so many more unexpected luxuries.
Remember that for the spacious 3 bedroom suites, you need to special request them from our tour operator partners or from Honua Kai directly! You won't see them listed on our partners online booking engines. These large suites are perfect for 3 couples traveling together or and extended family (max 8 people).
Here is a summary of the sizes of the Honua Kai suites: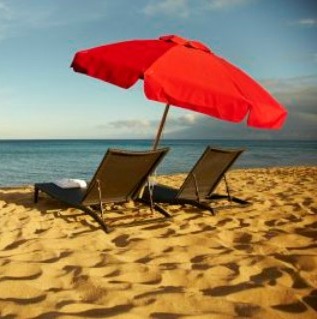 Dave Emery

Sandy Ruel

Are you reaching your perfect audience at the right time and in the right space?
Marketing campaigns
can be really easy...or really baffling. It seems there are so many steps, strategies and tactics.
Here are just 13 for you.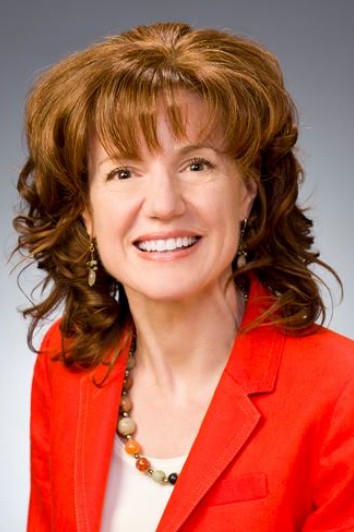 Catherine Heeg is an International Speaker and Trainer in the travel, tourism, and hospitality industry. Focusing on social media, sales and marketing, Catherine understands and speaks your language.

DETM is an acronym for David Emery Travel Marketing. We are a Vancouver-area based company providing quality travel industry representation in Canada since 2009.
Client Resources
If you are looking for the latest brochure, promotion, news article or training resource from most of our clients, we have created a webpage where you can easily find the latest information.

Also, stay updated on the latest news, announcements and FAM information by connecting to our Facebook page
HERE: