Dear Dave,
Of course New Year's eve was the optimum time for those well-meaning (and later-ignored) resolutions. I would always recommend that all of our resolutions be SMART! I guarantee that you will be much more successful if you follow these simple recommendations:
| | |
| --- | --- |
| | S - Specific (The more specific they are, the better.) |
| | M - Measurable (Can you say "Yes, I just accomplished that goal?") |
| | A - Attainable (Don't make them unreasonable, or you'll get discouraged and give up.) |
| | R - Relevant (Are they relevant to your life goals?) |
| | T - Timetable (By when?) |
Also, I'd strongly recommend that you WRITE DOWN your resolutions and goals. Sharing your resolutions with your supportive family members is totally helpful also!
The following are NOT SMART resolutions:
| | |
| --- | --- |
| | I will lose weight in 2016 |
| | I will eat healthier in 2016 |
| | I will to better in sales in 2016 |
Here are a few SMART resolutions:
| | |
| --- | --- |
| | I will lose 10 pounds by March 31, 2016 |
| | I will eat 3 servings of fruit and vegetables a day for 2016 |
| | I will improve my sales by 10% each month, over comparable months last year for 2016 |
Hiking in Palm Springs to get those step in!
I'll share one of my personal resolutions was to walk at least 50,000 steps a week in 2016. That is about my 10K per day with some days of rest (or to make up steps). I hope this is attainable for me. Now you can ask me how I'm doing with this one...
Happy Selling!
Dave Emery
Quote of the Month
"Tomorrow will be a better day if you start to improve it today."
(anonymous)

Upcoming Online Training
Find links to sign up for any of these online training sessions
HERE.
All online training will be only 30 minutes.
HILTON PUERTO VALLARTA
Learn more about one of Puerto Vallarta's newest all-inclusive properties - the Hilton Puerto Valalrta. We will also include information on the Krystal properties in Puerto Vallarta, Ixtapa and Acapulco.
KRYSTAL GRAND PUNTA CANCUN & KRYSTAL CANCUN properties
We will provide an overview of the new Krystal Grand Punta Cancun and the Krystal Cancun properties. Both are located in a great location at the top of the "7" in Cancun, on one of the best beaches in Cancun. They are just steps away from shopping malls, restaurants, cultural attractions and the nightclub area (Coco Bongo's and more!).
HONUA KAI RESORT & SPA (Maui)
Honua Kai is one of the top-rated luxury condo resorts in Maui, featuring spacious studio, one, two and three bedroom suites.
The property is located on the world-famous
Kaanapali North Beach
. Each suite includes a fully equipped high-end kitchen, in-suite washer & dryer, a bathroom for each bedroom
and more.
PRIVATE WEBINARS:
To request a private online training session for you or your colleagues, please email Dave Emery (
dave@daemery.com
).
Photo Contest
Which El Cid property has a PADI scuba dive shop right on property?
WINNER FROM LAST MONTH
Congratulations to Martine Landreville of Voyages Aqua Terra of Laval, Quebec, for winning last month's Photo Contest and gift certificate.

Krystal Puerto Vallarta & Hilton Puerto Vallarta - Top Selling Points

Of course with the low CAD, west coast Mexican destinations, including PVR, continue to be a great value for Canadian travelers. I was just in Puerto Vallarta a month ago with a great group of Travel agents, visiting the Krystal and Hilton properties.
Here are a couple of my top selling points for the two properties:
KRYSTAL PUERTO VALLARTA
| | |
| --- | --- |
| | LOCATION - only 10 minutes from airport, 5 minute walk to the marina and great shopping |
| | POOLS - 4 pools to choose from, so it is always possible to find someplace quiet by a pool |
| | LARGE ROOMS - with big bathrooms and nice size balconies |
| | MEXICAN CHARM - feel the charm of "old" Mexico at the resort |
HILTON PUERTO VALLARTA
| | |
| --- | --- |
| | ALL-INCLUSIVE - the property is Hilton's first AI in Mexico, and still one of the newest properties in PVR |
| | O'WEST LOUNGE - this adults-only roof-top lounge has an infinity pool with amazing views, an open bar and great sushi |
| | SERENITY BEDS - the beds are typical of all Hilton properties and most comfortable |
| | MODERN - the property has a modern look and feel, everything you would expect from a Hilton property |
| | DINING - Fine dining and 24 hour room service |
Sandy
Honua Kai Resort & Spa - Great Flight Prices to Maui
Have you seen some of those great prices for flights to Maui from Canadian airports on our tour operator partners? Agents have told me about flights from Winnipeg as low as $600 CAD and from Vancouver, as low as $400 CAD!
Even with the low CAD, this may be the perfect time to book your clients at Honua Kai. They would get all of the benefits of a luxury, top-rated resort, but with the amenities of a fully furnished condo. Being in a condo can offer advantages of not having to go out for 3 restaurant meals a day. Learn more about Honua Kai Resort & Spa
HERE.
Congratulations to Christine Aske, of the Maritime Travel office in West Vancouver, BC, for winning one of the 3-night stays at Honua Kai during our recent Red Umbrella contest. Look for future travel agent contests in this newsletter.
Remember that for the spacious 3 bedroom suites, you need to special request them from our tour operator partners or from Honua Kai directly! You won't see them listed on our partners online booking engines. These large suites are perfect for 3 couples traveling together or and extended family (max 8 people).
El Cid Resorts - La Ceiba Beach (Cozumel)
While I share a lot of information about the 4 El Cid Resorts in Mazatlan (with something for everyone!), and the luxurious Riviera Maya property (
Hotel Marina El Cid Spa & Beach Resort
), but don't forget about the
El Cid La Ceiba Beach
resort on the island of Cozumel.
Of course Cozumel is just a quick ferry ride from Playa del Carmen, and is premier destination for scuba divers. The
El Cid La Ceiba Beach
property is the perfect home base for your scuba diving clients. With a PADI dive shop right on property, your clients will thank you for recommending this convenient property.
The ongoing
El Cid Reward program
, that provides points for online shopping or gift certificates (details
HERE
) is always available for agents to enjoy, both with direct and tour operator partner bookings.
In addition, we have extended the $50 USD gift card promotion for bookings at the El Cid Castilla Beach property in Mazatlan.
Dave Emery

Sandy Ruel

Do you remember 'The Brady Bunch' TV show? Remember how each family member appeared in a separate square and they could all talk to each other?
Now there's a
live-casting video
platform that looks similar and is an awesome travel marketing tool. You have the chance to ...
read more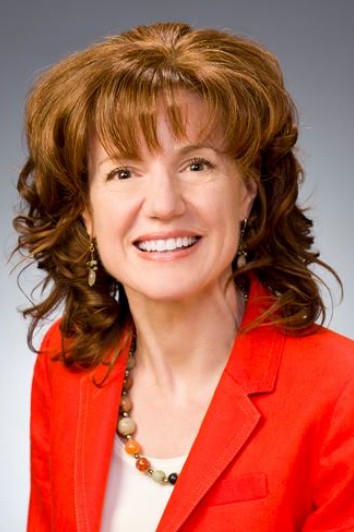 Catherine Heeg is an International Speaker and Trainer in the travel, tourism, and hospitality industry. Focusing on social media, sales and marketing, Catherine understands and speaks your language.

DETM is an acronym for David Emery Travel Marketing. We are a Vancouver-area based company providing quality travel industry representation in Canada since 2009.
Client Resources
If you are looking for the latest brochure, promotion, news article or training resource from most of our clients, we have created a webpage where you can easily find the latest information.

Also, stay updated on the latest news, announcements and FAM information by connecting to our Facebook page
HERE: