Dear Freddie,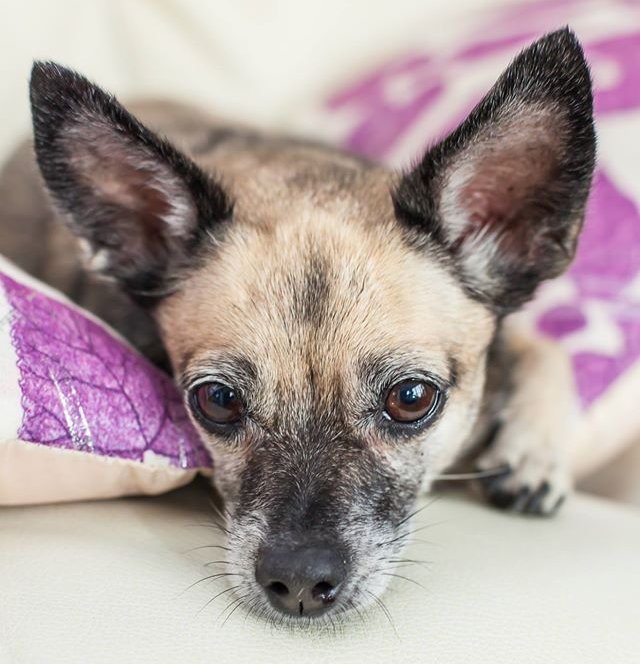 Many of you in the BC area get to see Ralphie, our little dog, when I'm out on sales calls. She is a great little assistant, and I think some agents enjoy seeing her more than they do me! You may recall that we adopted Ralphie after she was a stray wandering the streets of Palm Springs in the middle of summer in 2013.
Just over a year ago, she tore a ligament in her leg jumping off the back of a sofa and had to have surgery. That was tough on her but she made a full recovery
.
Just last December she did the same thing (tore a ligament), but to the other leg. Luckily this time she didn't need surgery.
She is in good shape again, to accompany me on local sales calls again!
Happy selling!
Quote of the Month
"If there are no dogs in Heaven, then when I die I want to go where they went." Wil Rogers
Upcoming Online Training
Find links to sign up for any of these online training sessions
HERE.
All online training will be only 30 minutes.
HILTON PUERTO VALLARTA
Learn more about one of Puerto Vallarta's newest all-inclusive properties - the Hilton Puerto Valalrta. We will also include information on the Krystal properties in Puerto Vallarta, Ixtapa and Acapulco.
Thursday, March, 10 am PT, 1 pm ET
KRYSTAL GRAND PUNTA CANCUN & KRYSTAL CANCUN properties
We will provide an overview of the new Krystal Grand Punta Cancun and the Krystal Cancun properties. Both are located in a great location at the top of the "7" in Cancun, on one of the best beaches in Cancun. They are just steps away from shopping malls, restaurants, cultural attractions and the nightclub area (Coco Bongo's and more!).
HONUA KAI RESORT & SPA (Maui)
Honua Kai is one of the top-rated luxury condo resorts in Maui, featuring spacious studio, one, two and three bedroom suites. The property is located on the world-famous
Kaanapali North Beach
. Each suite includes a fully equipped high-end kitchen, in-suite washer & dryer, a bathroom for each bedroom
and more.
PRIVATE WEBINARS:
To request a private online training session for you or your colleagues, please email Dave Emery (
dave@daemery.com
).
Photo Contest
Name the property that guests at the Krystal Grand Punta Cancun have full exchange privileges at.
WINNER FROM LAST MONTH
Congratulations to Kim Buck of SellOffVacations.com in Victoria, BC, for winning last month's Photo Contest and gift certificate.

Honua Kai's fully furnished suites are perfect for larger or extended families. The 2 bedroom suites (1100 sqft) sleep up to 6 people and have 2 full bathrooms.
The 3 bedroom suites are over 1700 sqft and sleep up to 8 people! They also have 3 spacious bathrooms and 4 big screen TV's.
That aquatic playground with 3 pools, and
the great beach maybe just what the family was looking for!
Remember that for the spacious 3 bedroom suites, you need to special request them from our tour operator partners or from Honua Kai directly! You won't see them listed on our partners online booking engines. These large suites are perfect for 3 couples traveling together or and extended family (max 8 people).
El Cid Resorts - Deep sea fishing in MZT!
Did you know that Mazatlan is the "Billfish capital of the world" and that El Cid has it's own deep sea fishing fleet? The El Cid Marina Beach property is home to the Aries Fleet.
There are sport fish in season year round, for catch or catch-and-release! You or your clients can find more about deep sea fishing and other water excursions, both in Mazatlan and the Mayan Riviera with El Cid
HERE.
Usually Canadian direct flights to Mazatlan start in November or December for the sun season. WestJet has already announced that the first direct flight from Calgary to Mazatlan will be September 10th!
Don't forget to register your El Cid bookings in the generous
El Cid Reward program
. It
provides points for online shopping or gift certificates (details
HERE
) is always available for agents to enjoy, both with direct and tour operator partner bookings.
Krystal Grand Punta Cancun & Zika Virus Update

Here are a couple of handy facts about the Krystal Grand Punta Cancun (KGPC).
| | |
| --- | --- |
| | Great location, at the top of the "7" in Cancun |
| | The beach is amazing |
| | Shopping close by |
| | Just steps away from Coco Bongos and the night club district |
| | Full exchange privileges to the Krystal Cancun next door |
IXTAPA FAM:
Also, the Ixtapa Visitor's Bureau, along with the Krystal Ixtapa, is hosting a 6 night FAM to Ixtapa - April 2-8. There are a few seats left, so if you are interested, find more information
HERE,
or request the application
HERE.
ZIKA VIRUS UPDATE: We also wanted to share with you the latest information on the Zika Virus in Mexico. Here are a couple of quick points:
| | |
| --- | --- |
| | Zika virus is not currently in major tourist destinations |
| | Only 65 cases have been reported in Mexico (as of Feb) |
| | About 80% of the people infected show no symptoms |
You can find the full article
HERE.
Mexico update as of 2/12/16
Dave Emery

Sandy Ruel

How do you plan to keep in touch with people you met at your last conference or trade show?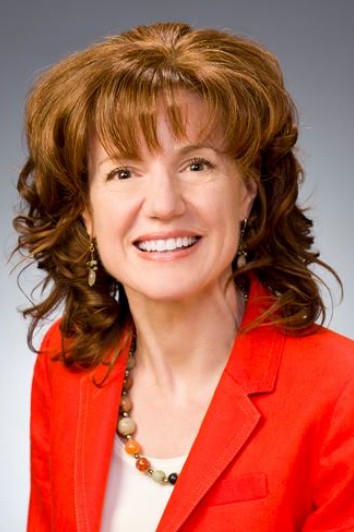 Catherine Heeg is an International Speaker and Trainer in the travel, tourism, and hospitality industry. Focusing on social media, sales and marketing, Catherine understands and speaks your language.

DETM is an acronym for David Emery Travel Marketing. We are a Vancouver-area based company providing quality travel industry representation in Canada since 2009.
Client Resources
If you are looking for the latest brochure, promotion, news article or training resource from most of our clients, we have created a webpage where you can easily find the latest information.

Also, stay updated on the latest news, announcements and FAM information by connecting to our Facebook page
HERE: