Dear Freddie,
What have you checked off of your Bucket List recently? Whether it is skydiving or visiting the Taj Mahal, get out there and do it!

Plus, set a good example for your clients. After all, aren't we in the business of helping people to do their Bucket List
I just got back from a Bucket List trip, visiting 8 new countries (for me) in Northern and Eastern Europe. As a bonus, I got to do that with my partner and some wonderful friends. I'm really a lucky guy!
Dave at the Peterhof Palace outside St Petersburg
Here are some of the things still on my Bucket list:
· Visit the Great Wall (China)
· Visit Angor Wat (Cambodia)
· See the northern lights (Aurora Borealis)
· Try curling
Here are some of Sandy's top Bucket list things:
- Take the Inca Trail to Machu Picchu
- Stay in an overwater bungalow in Bora Bora
- See Stonehenge in England
- Drink wine all throughout Italy!!
May you have fun planning and checking off your bucket list items. May your work days be filled with joy in assisting others to do the same!
Can you see me waiving from the base of the Victory Column in Berlin?

Happy selling!
Quote of the Month
"Travel is fatal to prejudice, bigotry, and narrow-mindedness, and many of our people need it sorely on these accounts. Broad, wholesome, charitable views of men and things cannot be acquired by vegetating in one little corner of the earth all one's lifetime."
Mark Twain
Upcoming Online Training
Find links to sign up for any of these online training sessions
HERE.
All online training will be only 30 minutes.
HILTON PUERTO VALLARTA
Learn more about one of Puerto Vallarta's newest all-inclusive properties - the Hilton Puerto Valalrta. We will also include information on the Krystal properties in Puerto Vallarta, Ixtapa and Acapulco.
Wednesday, June 15, 8:30 am PT, 11:30 ET
KRYSTAL GRAND PUNTA CANCUN & KRYSTAL CANCUN properties
We will provide an overview of the new Krystal Grand Punta Cancun and the Krystal Cancun properties. Both are located in a great location at the top of the "7" in Cancun, on one of the best beaches in Cancun. They are just steps away from shopping malls, restaurants, cultural attractions and the nightclub area (Coco Bongo's and more!).
Wednesday, June 15, 9:30 am PT, 12:30 pm ET
HONUA KAI RESORT & SPA (Maui)
Honua Kai is one of the top-rated luxury condo resorts in Maui, featuring spacious studio, one, two and three bedroom suites. The property is located on the world-famous
Kaanapali North Beach
. Each suite includes a fully equipped high-end kitchen, in-suite washer & dryer, a bathroom for each bedroom
and more.
PRIVATE WEBINARS:
To request a private online training session for you or your colleagues, please email Dave Emery (
dave@daemery.com
).
Photo Contest
What is the full name of this property almost at the tip of the 7 in Cancun?
(tip HERE)
WINNER FROM LAST MONTH
Congratulations to Marcia Korsch, of Vision Travel Group, Calgary, AB, for winning last month's Photo Contest and gift certificate.

When you book Honua Kai Resort & Spa, directly or through our great tour operator partners, you and your clients can feel confident knowing only our suites, services and amenities align with AAA Four Diamond Guidelines and that there will be no surprises. Click
HERE
for all of the details.
Remember that for the spacious
3 bedroom suites,
you need to call your favourite tour operator or Honua Kai directly for availability.
El Cid Resorts - Diving (& Hotel) Packages in Cozumel
You hear me often talking about El Cid's 4 resorts in
Mazatlan
, and our 5* family-friendly property in
Puerto Morales (Riviera Maya)
, but this diving-hotel promotion reminds me to let you know about our small (60 room) property on
Cozumel.
This package will be commissionable 20% for travel agents!
Don't forget to register your El Cid bookings in the generous
El Cid Reward program
. It provides points for online shopping or gift certificates (details
HERE
) is always available for agents to enjoy, both with direct and tour operator partner bookings.
Krystal Resorts - Krystal Grand Punta Cancun Updates

The Krystal Grand Punta Cancun, at a great location at the top of the "7" in Cancun, has just announced some exciting updates. These include room upgrades, aromatherapy and pillow menus, and a VIP Bali bed experience. My favourite new experiences include "Dinner with the Chef" and tequila tasting.
Click
on the image below to open the PDF file with all of the details.
Dave Emery

Sandy Ruel

What's short, fun, emotional and simple? A workout? Dinner party? A
social ad
?
In this new era of 'pay to play', inspiring ads garner much more than ...read more here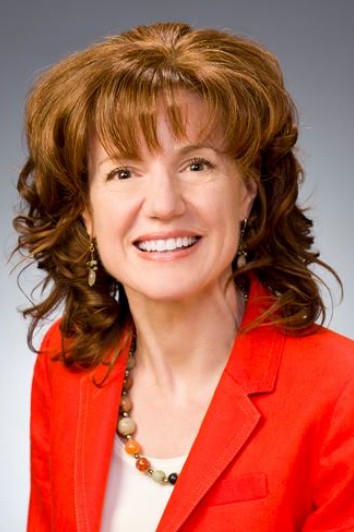 Catherine Heeg is an International Speaker and Trainer in the travel, tourism, and hospitality industry. Focusing on social media, sales and marketing, Catherine understands and speaks your language.

DETM is an acronym for David Emery Travel Marketing. We are a Vancouver-area based company providing quality travel industry representation in Canada since 2009.
Client Resources
If you are looking for the latest brochure, promotion, news article or training resource from most of our clients, we have created a webpage where you can easily find the latest information.

Also, stay updated on the latest news, announcements and FAM information by connecting to our Facebook page
HERE: