Dear Dave,
Do you let your stomach do your traveling for you? I'm more of a "bucket list" kind of guy, but I still really appreciate some good local cuisine!
This is our second annual Tastes of Summer" issue of the newsletter. Enjoy these great recipes from our resorts and staff!
| | |
| --- | --- |
| | |
| | Roast beef on the Regal Princess |
Happy grilling and selling!
Quote of the Month
"A recipe has no soul. You, as the cook, must bring soul to the recipe."
Thomas Keller
El Cid Resorts - Coconut Shrimp & Mexican Michelada
INGREDIENTS
| | |
| --- | --- |
| | 1 egg |
| | 1/2 cup all-purpose flour |
| | 2/3 cup beer |
| | 1 1/2 teaspoons baking powder |
| | 1/4 cup all-purpose flour |
| | 2 cups flaked coconut |
| | 24 shrimp |
| | 3 cups oil for frying |
INSTRUCTIONS
In medium bowl, combine egg, 1/2 cup flour, beer and baking powder. Place 1/4 cup flour and coconut in two separate bowls.
Hold shrimp by tail, and dredge in flour, shaking off excess flour. Dip in egg/beer batter; allow excess to drip off. Roll shrimp in coconut, and place on a baking sheet lined with wax paper. Refrigerate for 30 minutes. Meanwhile, heat oil to 350 degrees F (175 degrees C) in a deep-fryer.
Fry shrimp in batches: cook, turning once, for 2 to 3 minutes, or until golden brown. Using tongs, remove shrimp to paper towels to drain. Serve warm with your favorite dipping sauce or mash potatoes decorated with grilled asparagus.
Ingredients
| | |
| --- | --- |
| | Mexican lager beer (Modelo is typical) |
| | Clamato (or tomato juice, if you really can't stomach the idea of clam juice in your beer) |
| | 3-4 splashes hot sauce, more or less to taste. I use Tapatío. |
| | 2 splashes of Worcestershire sauce |
| | 2 splashes of Maggi sauce (or soy sauce) |
| | Juice of one lime |
| | Tajín seasoning (or salt) for the rim |
Instructions
Take about a tablespoon of Tajín (or salt) and sprinkle it on a small plate. Rub a slice of lime around the rim of the glass and then press the rim in the Tajín to salt the rim.
Fill the glass about Ľ to ⅓ with the Clamato juice. Add the hot sauce, the lime juice, the Worcestershire sauce, and the soy sauce. If you used Tajín to salt the rim, pour any excess from the plate into the glass.
Fill the rest with cold beer.
Garnish with a slice of lime and enjoy!
Don't forget to register your El Cid bookings in the generous
El Cid Reward program
. It provides points for online shopping or gift certificates (details
HERE
) and is always available for agents to enjoy, both with direct and tour operator partner bookings.
Upcoming Online Training
Find links to sign up for any of these online training sessions
HERE.
All online training will be only 30 minutes.
HILTON PUERTO VALLARTA
Learn more about one of Puerto Vallarta's newest all-inclusive properties - the Hilton Puerto Valalrta. We will also include information on the Krystal properties in Puerto Vallarta, Ixtapa and Acapulco.
Tuesday, July 12, 9:30 AM PT, 12:30 PM ET
KRYSTAL GRAND PUNTA CANCUN & KRYSTAL CANCUN properties
We will provide an overview of the new Krystal Grand Punta Cancun and the Krystal Cancun properties. Both are located in a great location at the top of the "7" in Cancun, on one of the best beaches in Cancun. They are just steps away from shopping malls, restaurants, cultural attractions and the nightclub area (Coco Bongo's and more!).
Tuesday July 12, 10:30 am PT, 1:30 pm ET
HONUA KAI RESORT & SPA (Maui)
Honua Kai is one of the top-rated luxury condo resorts in Maui, featuring spacious studio, one, two and three bedroom suites.
The property is located on the world-famous
Kaanapali North Beach
. Each suite includes a fully equipped high-end kitchen, in-suite washer & dryer, a bathroom for each bedroom
and more.
PRIVATE WEBINARS:
To request a private online training session for you or your colleagues, please email Dave Emery (
dave@daemery.com
).

Krystal Resorts - Clericot, Philadelphia roll, Krystal Grand Punta Cancun Video

CLERICOT (Krystal Beach Acapulco)
Ingredients
Media liter of water
7 tablespoons of white refined sugar
7 lemons
1 orange
2 pears
2 green apples
2 red apples
6 strawberries
2 peaches
Red or green grapes
Half bottle of red table wine
Ice
Instructions
1. Make lemonade. In a pitcher pour a pint of water. First add 7 tablespoons sugar, then the juice of 7 lemons, mix well.
2. Wash and cut fruit into small squares and add to the pitcher.
3. Add the half bottle of red wine, stir well and finally, add ice to taste. Let cool.
4. Serve in a glass with a tablespoon of fruit and enjoy.
PHILADELPHIA ROLL
(Krystal Urban Cancun Centro)
INGREDIENTS:
| | |
| --- | --- |
| | Sushi Rice |
| | Salmon |
| | Cucumber |
| | Cream Cheese |
| | Soy sauce |
INSTRUCTIONS:
Place one full sheet of sushi nori on the bamboo mat, shiny side down, lightly cover the nori sheet with your prepared sushi rice leaving the remaining inch and a half of nori bare lengthwise away from you, we turn the mat leaving the rice turning face down.
We place our toppings such ass cucumber and salmon, with our mat we start rolling our sushi in a squared form, fold your mat over, centering the ingredients with even pressure and tighten your roll by pressing and pulling on the mat. Cover the roll with a thin layer of cream cheese, once again we fold the roll in a squared and we start slicing in 8 pieces.
KGPC VIDEO: The Krystal Grand Punta Cancun has just published a great 3 minute video. You can download it HERE.
HAWAIIAN DELIGHT CAKE
INGREDIENTS
1White Cake Mix
8 oz. cream cheese
3 oz. package instand banana pudding
8 oz. Cool Whip
1 Large can crushed pineapple
2 cups milk
Sall package shredded coconut
Small package chopped macadamia nuts
Small can mandarin oranges
INSTRUCTIONS:
Drain pineapple juice into a separate bowl. Mix cake Batter and substitute the water portion with drained pineapple juice & fill the rest with water to complete the measurement
Bake cake in 9 x 13 inch pan as directed. Cool in pan.
Beat cream cheese, milk, and instant pudding powder until smooth. Fold in the crushed (drained) pineapple into the spread.
Then spread mix onto the cooled cake.
Add Cool Whip on top.
Sprinkle on shredded coconut & chopped macadamia nuts as desired
(shredded coconut optional and macadamia nuts may be substituted with livered almonds)
Top with two pieces of mandarin orange per piece
MANGO MARGARITA
INGREDIENTS
| | |
| --- | --- |
| | 2 whole limes |
| | 2 tablespoons coarse sugar (decorator's sugar) |
| | 2 jars (20 oz) mango chunks, drained |
| | 1-1/2 cup Tequilla |
| | 1-1/2 cup Triple Sec |
| | ˝ cup sugar |
INSTRUCTIONS
Zest the limes and lay the zest on a plate. If you have the time, let the zest dry out for 10 minutes or so. Pour the course sugar over the zest and toss it around with your fingers to combine. Lime sugar! Yum.
Throw the mango chunks into a blender. Pour in the tequila, triple sec and sugar. Squeeze in the juice of the limes, then top off the whole thing with ice. Blend it until it's totally smooth. Give it a taste, then add more of what you think it needs.
To serve, cut a small wedge in one of the juice limes, and rub the lime all over the rim of the glass to moisten. Dip the rim of the glasses in the lime sugar to give it a pretty, crystally rim.
Pour in the margaritas and serve immediately!
From now through December, book any of our spacious 3 bedroom suites or Specialty suites and earn an additional $100/$200 USD. Bookings can be via our great tour operator partners or direct.
Find all of the details
HERE.
Dave Emery

Sandy Ruel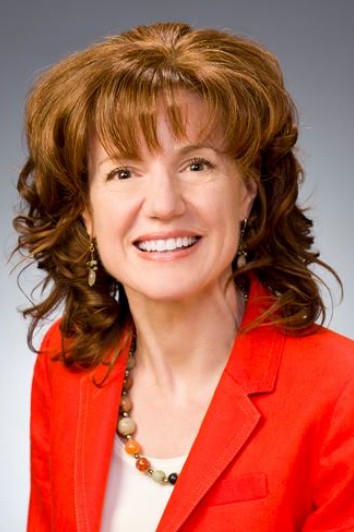 Catherine Heeg is an International Speaker and Trainer in the travel, tourism, and hospitality industry. Focusing on social media, sales and marketing, Catherine understands and speaks your language.

DETM is an acronym for David Emery Travel Marketing. We are a Vancouver-area based company providing quality travel industry representation in Canada since 2009.
Client Resources
If you are looking for the latest brochure, promotion, news article or training resource from most of our clients, we have created a webpage where you can easily find the latest information.

Also, stay updated on the latest news, announcements and FAM information by connecting to our Facebook page
HERE:

Photo Contest
What is the full name of this property which is the home of El Cid's deep sea fishing fleet (Ares) in Mazatlan?
(tip HERE)
WINNER FROM LAST MONTH
Congratulations to Caroline Mago, of Sears Travel, Dartmouth, NS, for winning last month's Photo Contest and gift certificate.