Dear Dave,
You can imagine that I travel a lot for business. As such I'm always on the lookout for great travel hacks. I'm guessing most of you love passing your favourite travel hacks along to your clients. Here are some of the best I've seen:
1. Use empty eyeglass casses to keep charging cords and ear buds organized (I actually prefer sandwich bags as they take less space)
2. User dryer sheets in your suitcase to keep clothes smelling great
3. Roll rather than fold clothes
4. Put socks and underwear in shoes to save space

5. For women, use those weekly pill organizer containers to keep multiple sets of ear rings organized.
Thanks for this website for some ideas, but just Google "travel hacks" for more great ideas!
Happy and selling!
Quote of the Month
"Own only what you can always carry with you: know languages, know countries, know people. Let your memory be your travel bag."
Alexander Solzhenitsyn
Upcoming Online Training
Find links to sign up for any of these online training sessions
HERE.
All online training will be only 30 minutes.
HILTON PUERTO VALLARTA
Learn more about one of Puerto Vallarta's newest all-inclusive properties - the Hilton Puerto Valalrta. We will also include information on the Krystal properties in Puerto Vallarta, Ixtapa and Acapulco.
Tuesday, Aug 3, 8 AM PT, 11 AM ET
KRYSTAL GRAND PUNTA CANCUN & KRYSTAL CANCUN properties
We will provide an overview of the new Krystal Grand Punta Cancun and the Krystal Cancun properties. Both are located in a great location at the top of the "7" in Cancun, on one of the best beaches in Cancun. They are just steps away from shopping malls, restaurants, cultural attractions and the nightclub area (Coco Bongo's and more!).
Tuesday, Aug 3, 9 AM PT, noon ET
HONUA KAI RESORT & SPA (Maui)
Honua Kai is one of the top-rated luxury condo resorts in Maui, featuring spacious studio, one, two and three bedroom suites. The property is located on the world-famous
Kaanapali North Beach
. Each suite includes a fully equipped high-end kitchen, in-suite washer & dryer, a bathroom for each bedroom
and more.
PRIVATE WEBINARS:
To request a private online training session for you or your colleagues, please email Dave Emery (
dave@daemery.com
).
Client Resources
If you are looking for the latest brochure, promotion, news article or training resource from most of our clients, we have created a webpage where you can easily find the latest information.

Also, stay updated on the latest news, announcements and FAM information by connecting to our Facebook page
HERE:


El Cid Resorts - Early Flights to Mazatlan!

El Cid Resorts has 4 resorts in Mazatlan truly with something for everyone!. WestJet, El Cid's partner, is starting flights from western Canada to Mazatlan this Fall flights on September 10th!
Don't forget to register your El Cid bookings in the generous
El Cid Reward program
. It provides points for online shopping or gift certificates (details
HERE
) and is always available for agents to enjoy, both with direct and tour operator partner bookings.
Krystal Resorts - new Krystal Grand Punta Cancun Video


KGPC VIDEO: The Krystal Grand Punta Cancun has just published a great 3 minute video.
You can download the video and other Krystal Resorts recourses
HERE.
From now through December, book any of our spacious 3 bedroom suites or Specialty suites and earn additional cash directly from Honua Kai. Bookings can be via our great tour operator partners or direct.
Please remember that you may need to call you tour operator of choice to book a 3 bedroom suite. As they hold 8 people, some of the tour operators can not list them in their online offerings.
Find all of the details
HERE.
Photo Contest
How many people does a Honua Kai 3 bedroom suite (1750 sq ft, 3 full baths) sleep?
(tip HERE)
WINNER FROM LAST MONTH
Congratulations to Kathy MacLellan of Whittcome's Travel, Duncan BC, for winning last month's Photo Contest and gift certificate.
Dave Emery

Sandy Ruel

Do you want your clients to be able to find you more easily?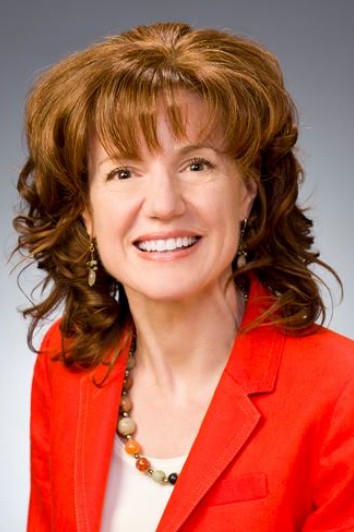 Catherine Heeg is an International Speaker and Trainer in the travel, tourism, and hospitality industry. Focusing on social media, sales and marketing, Catherine understands and speaks your language.

DETM is an acronym for David Emery Travel Marketing. We are a Vancouver-area based company providing quality travel industry representation in Canada since 2009.