Dear Dave,
How are you doing on your Christmas/holiday shopping? Mine is definitely coming along. It doesn't hurt that many travel agencies are in malls...
I hope the cold, rainy or snowy weather is keeping you too busy to start the countdown to the holidays.
Here is a picture of the first snow in Winnipeg last week while I was there doing sales calls. All of the agents seemed happy and that the sun season would swing into full gear now.
For the first time ever, we are going to be spending Christmas at our place. We usually go away so have very few holiday decorating traditions.
One of my only, and favourite, Christmas decorations is the small nativity scene, made from olive wood, that I got in Bethlehem in 1998. It is fun to display it in a place of honour this year!
Stay warm and Happy Holidays!
Quote of the Month
"Maybe Christmas, the Grinch thought, doesn't come from a store."
Dr. Seuss
Upcoming Online Training
Find links to sign up for any of these online training sessions
HERE.
All online training will be only 30 minutes.
HILTON PUERTO VALLARTA
Learn more about one of Puerto Vallarta's newest all-inclusive properties - the Hilton Puerto Valalrta. We will also include information on the Krystal properties in Puerto Vallarta, Ixtapa and Acapulco.
Thursday, December 8, 9:30 am PT, 12:30 pm ET
KRYSTAL GRAND PUNTA CANCUN & KRYSTAL CANCUN properties
We will provide an overview of the new Krystal Grand Punta Cancun and the Krystal Cancun properties. Both are located in a great location at the top of the "7" in Cancun, on one of the best beaches in Cancun. They are just steps away from shopping malls, restaurants, cultural attractions and the nightclub area (Coco Bongo's and more!).
Thursday, December 8, 10:30 am PT, 1:30 pm ET
HONUA KAI RESORT & SPA (Maui)
Honua Kai is one of the top-rated luxury condo resorts in Maui, featuring spacious studio, one, two and three bedroom suites. The property is located on the world-famous
Kaanapali North Beach
. Each suite includes a fully equipped high-end kitchen, in-suite washer & dryer, a bathroom for each bedroom
and more.
PRIVATE WEBINARS:
To request a private online training session for you or your colleagues, please email Dave Emery (
dave@daemery.com
).
Photo Contest
Name either of the 2 Krystal properties at the top of the "7" in Cancun.
(tip HERE)
WINNER FROM LAST MONTH
Congratulations to Martine Landreville of Voyages Aqua Terra in Laval, QC, for winning last month's Photo Contest and gift certificate.

Honua Kai Resort & Spa's 3 great pools make up our aquatic playground.
We have a beautiful infinity pool, a great water slide (for kids or kids-at-heart) as well as lots of nooks for guests to relax in. The top part of one of our pools is now a "quiet zone."
Of course, if exploring the ocean is of interest, Honua Kai is on a beautiful stretch of Ka'anapali beach with a great coral reef right off shore.
Remember that for the spacious 3 bedroom suites, you need to special request them from our tour operator partners or from
Honua Kai
directly! You won't see them listed on our partners online booking engines. These large suites are perfect for 3 couples traveling together or and extended family (max 8 people).
El Cid Resorts - Great Press for Mazatlan!
Mazatlán received some great press last month in
USA Today
. The article was entitled
Mexican delight: Beach town fun, colonial charm in Mazatlán.
It gave a great overview of this beautiful destination.
Of course
El Cid Resorts
has 4 resorts in Mazatlan, with something for everyone:
Don't forget to register your El Cid bookings in the generous
El Cid Reward program
. It provides points for online shopping or gift certificates (details
HERE
) and is always available for agents to enjoy, both with direct and tour operator partner bookings.
Krystal Cancun FAM Highlights
Just in case you missed it, Sandy sent out a report highlighting her FAM to the Krystal properties in Cancun. The
Krystal Cancun
and the
Krystal Grand Punta Cancun
are both family-friendly properties on one of the best beaches in Mexico. In addition, they are just steps away from great shopping and the night-club district.
We are especially thankful to
Sunwing
for their valuable partnership in providing flights for this FAM.
Nexus Tours
was also invaluable in providing great support and excursions!
The agents also had a chance to visit the
Krystal Urban Cancun.
It is in the area of the Malecon Americans in Cancun. The property offers luxury and comfort for both business or pleasure trips.
Also, see all of the updates at the Krystal Ixtapa
HERE
.
Click
HERE
to find Sandy's full FAM report.
Dave Emery

Sandy Ruel

Keeping your social sites packed with stunning photos and valuable video can be as easy as saying "
Repurpose
".
Here's a roadmap to make the most of your time and energy.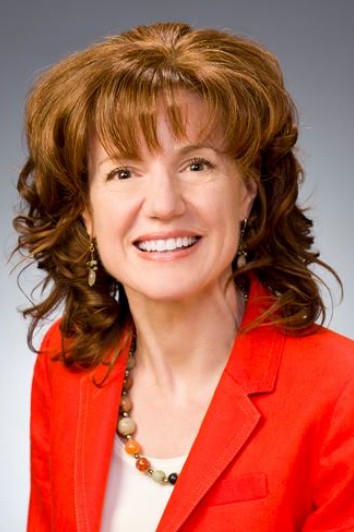 Catherine Heeg is an International Speaker and Trainer in the travel, tourism, and hospitality industry. Focusing on social media, sales and marketing, Catherine understands and speaks your language.

DETM is an acronym for David Emery Travel Marketing. We are a Vancouver-area based company providing quality travel industry representation in Canada since 2009.
Client Resources
If you are looking for the latest brochure, promotion, news article or training resource from most of our clients, we have created a webpage where you can easily find the latest information.

Also, stay updated on the latest news, announcements and FAM information by connecting to our Facebook page
HERE: