Dear Dave,
So did you make any New Years resolutions? I often do, and sometimes I even manage to keep them.
Last year I set a goal of doing 50K steps a week. I knew that 10K per day was just too ambitious for me. 50K/week was challenging but attainable. After all, our goals should be S.M.A.R.T. - Specific, Measurable, Attainable, Realistic, Timeframe.

Well, I accomplished that 2016 resolution! So what did I do...I set the same one again for 2017. .
It has been cold in Vancouver. I was out on my daily walk yesterday, and saw some really crazy ice crystals...
Stay warm and good luck on your 2017 goals!
Quote of the Month
"My New Year's resolution is to stop hanging out with people who ask me about my New Year's resolutions."
unknown
Upcoming Online Training
Find links to sign up for any of these online training sessions
HERE.
All online training will be only 30 minutes.
HILTON PUERTO VALLARTA
Learn more about one of Puerto Vallarta's newest all-inclusive properties - the Hilton Puerto Valalrta. We will also include information on the Krystal properties in Puerto Vallarta, Ixtapa and Acapulco.
Tuesday, January 10, 8:30 am PT, 11:30 am ET
KRYSTAL GRAND PUNTA CANCUN & KRYSTAL CANCUN properties
We will provide an overview of the new Krystal Grand Punta Cancun and the Krystal Cancun properties. Both are located in a great location at the top of the "7" in Cancun, on one of the best beaches in Cancun. They are just steps away from shopping malls, restaurants, cultural attractions and the nightclub area (Coco Bongo's and more!).
Tuesday, January 10, 9:30 am PT, 12:30 pm ET
HONUA KAI RESORT & SPA (Maui)
Honua Kai is one of the top-rated luxury condo resorts in Maui, featuring spacious studio, one, two and three bedroom suites. The property is located on the world-famous
Kaanapali North Beach
. Each suite includes a fully equipped high-end kitchen, in-suite washer & dryer, a bathroom for each bedroom
and more.
PRIVATE WEBINARS:
To request a private online training session for you or your colleagues, please email Dave Emery (
dave@daemery.com
).
Photo Contest
Name
El Cid's deep-sea fishing fleet
that is docked at the El Cid Marina Beach property in Mazatlan.
(tip HERE)
WINNER FROM LAST MONTH
Congratulations to Marilyn White of Jubliee Travel in Saskatoon, SK, for winning last month's Photo Contest and gift certificate.
Client Resources
If you are looking for the latest brochure, promotion, news article or training resource from most of our clients, we have created a webpage where you can easily find the latest information.

Also, stay updated on the latest news, announcements and FAM information by connecting to our Facebook page
HERE:


Whaler's General Store opened at Honua Kai a few weeks ago.

It is a great place for guests or visitors to pick up snacks, sunscreen or souvenirs. It is a perfect addition to the property. The hours are 6:30 am to 11 pm.
Of course, Aina's Gourmet Market is still open with it's full coffee bar and deli case of prepared sandwiches, salads, snacks...Did I mention they have wine and spirits also?
The Canadian winner of the HK Umbrella contest is Adelle Ratcliffe-Smith, from TravelMasters in Saskatoon, SK. Adelle wins 3 nights on property in a 2 bedroom OV Suite, $300 gift card at Duke's Beach House Restaurant, a Helicopter Tour and more. Watch for the next HK Umbrella contest!

El Cid Resorts - Let's Go Fishing!
El Cid Resorts
features a world-class pair of marinas, both in Mazatlán and in the Cancún/Riviera Maya area. For more information, check out El Cid's website that highlights the fishing amenities and activities
(Click HERE)
Sportfishing, scuba diving and snorkeling charters can be arranged through Marina El Cid's Aries Fleet in Mazatlán and features the newest and fastest boats in Mexico. Guests can also enjoy whale watching, an adventure tour of Deer or Stone Island or watch a spectacular Mazatlán sunset from a trimaran. You can find the Mazatlán Fishing Calendar
HERE
to see that there is great sport fishing available year round.
Don't forget to register your El Cid bookings in the generous
El Cid Reward program
. It provides points for online shopping or gift certificates (details
HERE
) and is always available for agents to enjoy, both with direct and tour operator partner bookings.
Hilton Puerto Vallarta FAM Highlights

Just in case you missed it, I sent out a report highlighting our FAM to the Hilton Puerto Vallarta last month,
The Hilton is a family-friendly resort with a great beach, located in a great place in PVR. My favourite area on the property is the roof-top O'West Lounge that features an infinity pool, open bar, sushi chef and is adult's-only!
We are especially thankful to
WestJet Vacations
for their valuable partnership in providing flights for this FAM.
Timon Tours
was also invaluable in providing great support and excursions!
Dave Emery

Sandy Ruel sandy@daemery.com
I'm happy to announce that Wendy Frost has joined DETM as sales representative in Canada. Many of you will remember that Wendy worked for many years representing a large hotelier in Hawaii and the South Pacific. You can find out more about Wendy
HERE
.
Do you have a great looking social presence, but not as many 'super fans' as you'd like?
These 'super fans' are an elusive yet a powerful voice for your brand.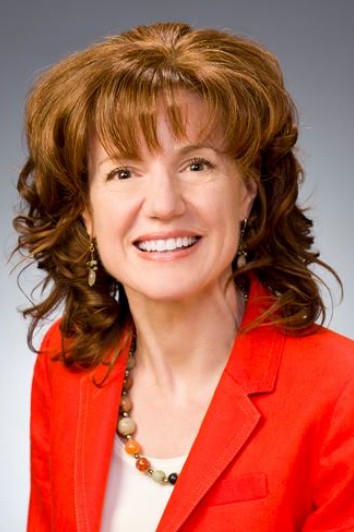 Catherine Heeg is an International Speaker and Trainer in the travel, tourism, and hospitality industry. Focusing on social media, sales and marketing, Catherine understands and speaks your language.

DETM is an acronym for David Emery Travel Marketing. We are a Vancouver-area based company providing quality travel industry representation in Canada since 2009.