Dear Dave,

Happy belated birthday to Canada. She doesn't look a day over 149!

A big part of traveling is enjoying the food and drinks in the area you are traveling to. I thought it might be fun to share some of the tastes of Mexico and Hawaii from our resorts in this issue.
The Strawberry Shrub
I was in Maui on a
Honua Kai FAM
recently, and we were hosted by
Maui Craft Tours
. Here is a recipe for
The Summer Schrub
they are featuring from
The Mill House
, that perfectly represents their passion for all things "craft."
Serve it punch style at your next summer get together, sit back, relax, and imagine those beautiful Maui Sunsets.
1.5 vodka
0.5 oz St Germain Elderflower Liqueur
0.5 oz Lemon Juice
0.5 oz Home Made Strawberry Shrub
Shake with ice, strain into a chilled cocktail glass, garnish with a lemon twist, expressed over the glass.

It is really the shrub that makes this cocktail unique! To make a strawberry shrub, macerate 1 cup of strawberries with 1 cup of raw sugar and let sit covered for 24 hours, after 24 hours add 1 cup of white wine vinegar or champagne vinegar, mix well, and then strain out the strawberries. The final shrub can also be used with soda water for a non-alcoholic alternative.
Happy Travels and Happy Selling!
Quote of the Month
"The only real stumbling block is fear of failure. In cooking you've got to have a what-the-hell attitude.."
Julia Child
El Cid Resorts - Strawberry Blue Lagoon & Strawberry Lake
Strawberry Blue Lagoon
Strawberry Blue Lagoon
| | |
| --- | --- |
| | 2 oz vodka |
| | 1/2 oz lemon juice |
| | 1/2 oz sugar water |
| | splash of margarita mix |
| | mineral water |
| | splash of Blue Curacao |
Mix all of the ingredients, serve over ice
Strawberry Lake
| | |
| --- | --- |
| | Strawberry Lake |
| | 2 oz vodka |
| | 1/2 oz lemon juice |
| | 1/4 oz sugar water |
| | mineral water |
| | splash of strawberry liqueur |
| | strawberry pieces |
Mix all of the ingredients, serve over ice. Garnish with strawberries.
Don't forget to register all of your El Cid bookings in the generous El Cid Reward program. It provides points for online shopping or gift certificates (details HERE) and is always available for agents to enjoy, both with direct and tour operator partner bookings.
Through the summer, you can receive bonus points for any El Cid (Riviera Maya) booking!
Photo Contest
People who know me know that I love my coconut shrimp. What resort did I enjoy this tasty dish at recently? Click
HERE
for a tip.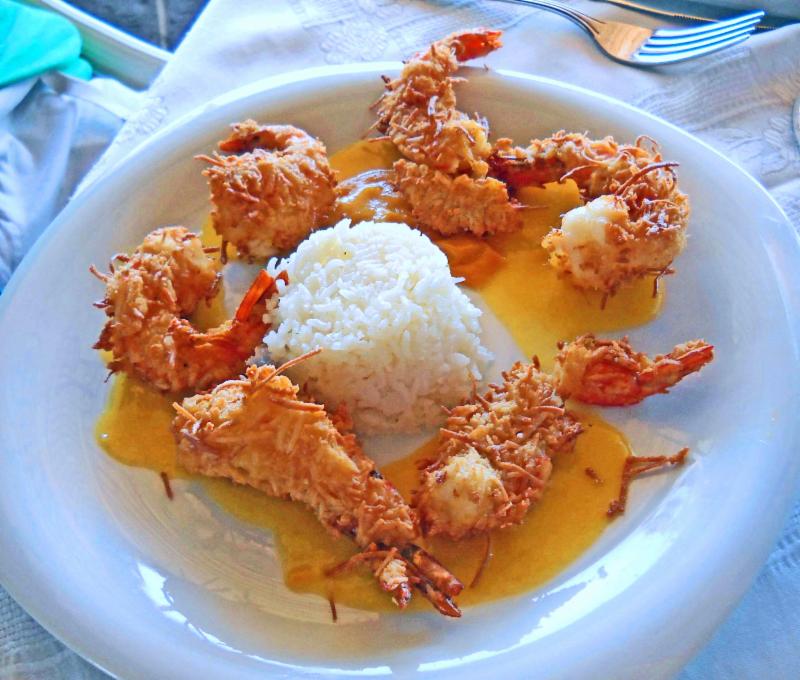 WINNER FROM LAST MONTH
Congratulations to Debra House of Halton Trafalgar Travel in Oakville, ON for winning last month's Photo Contest and gift certificate.

South Swell
Summer on Maui means long beach days, warm ocean water and south swells.
Duke's Beach House, at Honua Kai,
is celebrating summer with this cool, refreshing cocktail named after our favorite part of this season, summertime waves! Cheers to summer and surf!
In a chilled martini glass:
1.5 oz Stoli Blueberry
5 fresh blueberries
1 lemon wedge
0.5 oz simple syrup
0.5 oz Monin Blueberry Syrup
Garnished with a lemon twist and 3 blueberries on a pick.
Don't forget the additional Honua Kai $ promotion
HERE
for 3 bdr OV and Royal Collection suite bookings.
Krystal Grand Los Cabos - Spicy Shrimp & Mezcal Choyero cocktail

Spicy Shrimp
The KRYSTAL GRAND LOS CABOS (which officially opened in March) is NOW available through your favourite tour operator. Here is their recipe for great Spicy Shrimp.
* Cocktail shrimp 500 g
* Lemon 700 g
* Grain salt 10g
* Salsa Maggi 2ml
* Coriander 50 grs
* Purple Onion 120g
* Green Serrano pepper 30g
* American cucumber 50g
* Corn tortilla 3 pcs
Avocado 1pza
* Safflower oil 300 ml
Process: Wash and disinfect the vegetables.
Peel the shrimp cut them in half's , remove the veins and wash, put in a bowl , cut the lemon and squeeze put 3/4 parts to the shrimp for 30 minutes to add salt and salsa. Cook with the lemon.
Cut in a thin strips the onion and the cucumber, place in a blender and add the coriander, Serrano chili pepper, cucumber, lemon juice that you reserved, add salt and blend. Add to the bowl with the shrimp and mix the ingredients.
Put a warm the oil, while you cut the tortilla in triangle and hot fry the tortillas.
Set up: In a Martini glass. First put avocado match in 2 centimeter squares, add the aguachile, like decor make a fan of avocado, coriander leaves and a triangle of golden tortilla. Accompany with totopos or crackers.
Recommendation: If you do not like it too spicy, reduce or remove the from chili the recipe.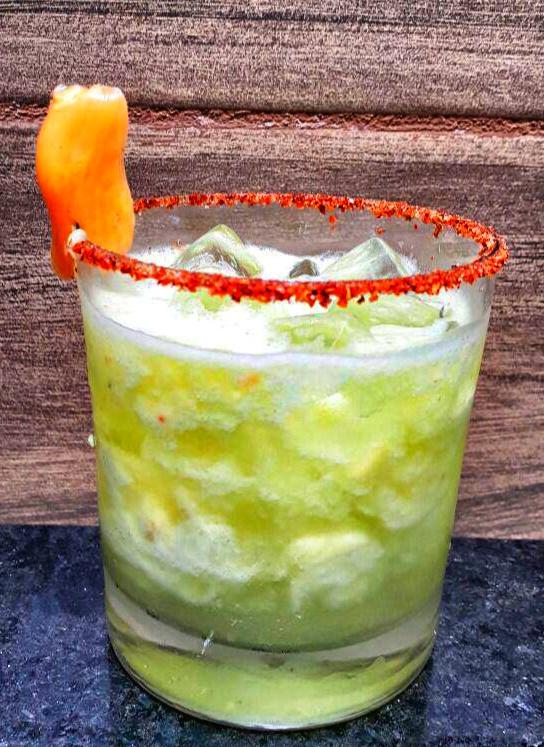 Mezcal Choyero
MEZCAL 1 ½ OZ
TRIPLE SEC ½ OZ
PINEAPPLE. 3 SLICES,
Grill the pineapple for 5 minutes. Mash with the mezcal, and added the triple sec.
Put ice in the mixing glass and shake for a minute
Rim the glass with with tajin and served, and added 2 slices of Habanero pepper.
Client Resources
If you are looking for the latest brochure, promotion, news article or training resource from most of our clients, we have created a webpage where you can easily find the latest information.

Also, stay updated on the latest news, announcements and FAM information by connecting to our Facebook page
HERE:

Dave Emery

Sandy Ruel sandy@daemery.com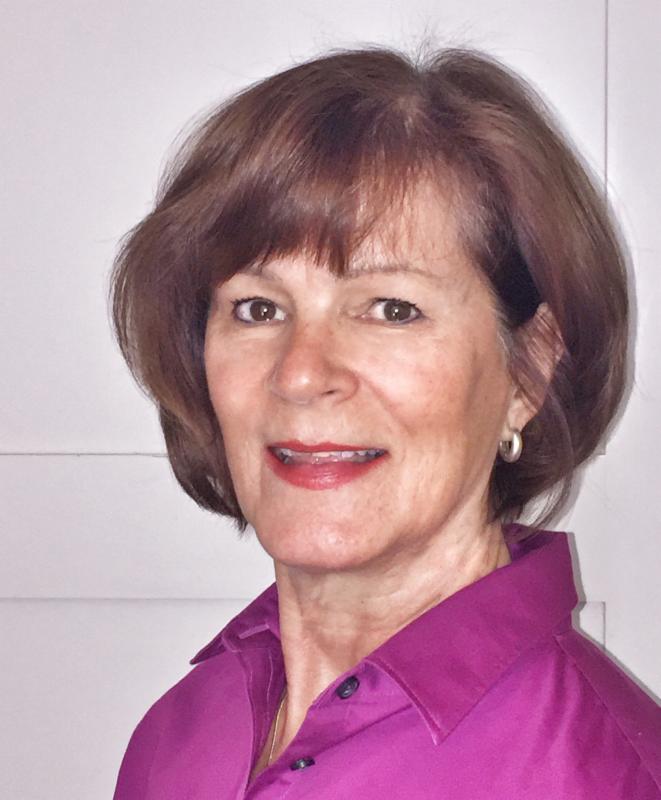 Wendy Frost

Cooking success = Measuring correctly. Social marketing success = Measuring what counts! Fire-up your success with these
measuring tips & tools
.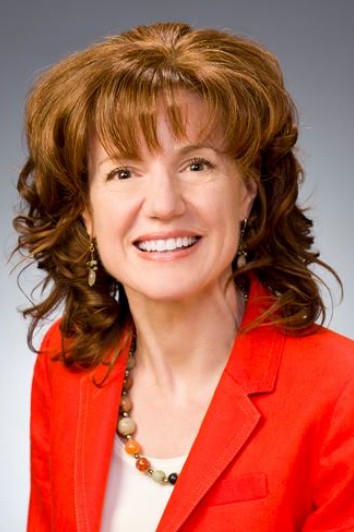 Catherine Heeg is an International Speaker and Trainer in the travel, tourism, and hospitality industry. Focusing on social media, sales and marketing, Catherine understands and speaks your language.

DETM is an acronym for David Emery Travel Marketing. We are a Vancouver-area based company providing quality travel industry representation in Canada since 2009.
Upcoming Online Training
Find links to sign up for any of these online training sessions
HERE.
All online training will be only 30 minutes.
HONUA KAI RESORT & SPA (Maui)
Honua Kai is one of the top-rated luxury condo resorts in Maui, featuring spacious studio, one, two and three bedroom suites. The property is located on the world-famous
Kaanapali North Beach
. Each suite includes a fully equipped high-end kitchen, in-suite washer & dryer, a bathroom for each bedroom
and more.
HILTON PUERTO VALLARTA & the NEW KRYSTAL GRAND LOS CABOS
Learn more about one of Puerto Vallarta's newest all-inclusive properties - the Hilton Puerto Valalrta. We will also include information on the Krystal properties in Puerto Vallarta, Ixtapa and Acapulco.
We will also cover the highlights of the NEW Krystal Grand Los Cabos property.
Wednesday, July 12, 9 am PT, noon ET

KRYSTAL GRAND PUNTA CANCUN & KRYSTAL CANCUN properties
We will provide an overview of the new Krystal Grand Punta Cancun and the Krystal Cancun properties. Both are located in a great location at the top of the "7" in Cancun, on one of the best beaches in Cancun. They are just steps away from shopping malls, restaurants, cultural attractions and the nightclub area (Coco Bongo's and more!).
We will also cover the highlights of the NEW Krystal Grand Los Cabos property.

PRIVATE WEBINARS:
To request a private online training session for you or your colleagues, please email Dave Emery (
dave@daemery.com
).