Dear Dave,
How many shopping days left until Christmas? I hope you are getting excited to spend the holiday of your choice with your family and good friends.
Well, I'm sad to announce that
Wendy Frost
has decided to return to retirement. She recently had another grandchild, and decided to make the move after being with us, Auto Europe and Krystal Resorts, for the past year. Please join me in wishing Wendy well!
Sandy and I had the pleasure of hosting 2 great FAMs last month. Watch for future FAMs HERE and on our Facebook page.
Quote of the Month
"Everything in moderation, including moderation."
Oscar Wilde
Auto Europe - At A Glance
Why book your clients with Auto Europe?
* Highest agent commissions in the business
* Works with all major car rental providers
* One call does it all - 1-800-223-5555
* Providing car rentals in 180 counties (over 20,000 locations)
* Best price guarantee
* Free cancellation
* Provide chauffeur & transfer services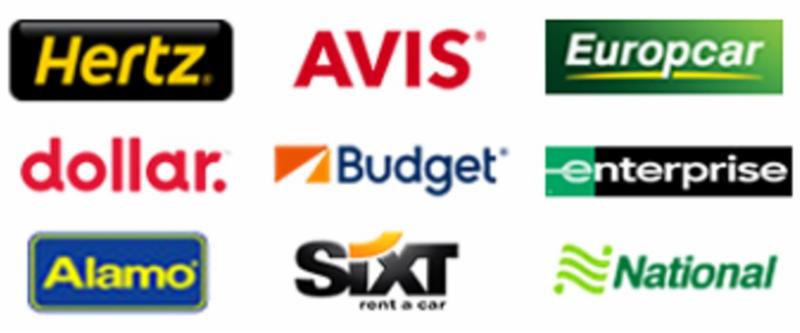 Upcoming Online Training
Find links to sign up for any of these online training sessions
HERE.
All online training will be only 30 minutes.
HONUA KAI RESORT & SPA (Maui)
Honua Kai is one of the top-rated luxury condo resorts in Maui, featuring spacious studio, one, two and three bedroom suites. The property is located on the world-famous
Kaanapali North Beach
. Each suite includes a fully equipped high-end kitchen, in-suite washer & dryer, a bathroom for each bedroom
and more.
HILTON PUERTO VALLARTA & the NEW KRYSTAL GRAND NUEVO VALLARTA
Learn more about one of Puerto Vallarta's newest all-inclusive properties - the Hilton Puerto Valalrta. We will also include information on the Krystal properties in Puerto Vallarta, Ixtapa and Acapulco.
We will also cover the highlights of the NEW Krystal Grand Nuevo Vallarta.
KRYSTAL GRAND PUNTA CANCUN & KRYSTAL CANCUN properties
We will provide an overview of the new Krystal Grand Punta Cancun and the Krystal Cancun properties. Both are located in a great location at the top of the "7" in Cancun, on one of the best beaches in Cancun. They are just steps away from shopping malls, restaurants, cultural attractions and the nightclub area (Coco Bongo's and more!).
We will also cover the highlights of the NEW Krystal Grand Nuevo Vallarta property.

PRIVATE WEBINARS:
To request a private online training session for you or your colleagues, please email Dave Emery (
dave@daemery.com
).
Photo Contest
What is the name of the newest Krystal Grand property opening soon?
Click
HERE
for a tip.

WINNER FROM LAST MONTH
Congratulations to Dorothy Yellin of Voyages Westmount Travel in Westmount, QC for winning last month's Photo Contest and gift certificate.

Krystal Grand Los Cabos FAM
Sandy took 14 great agents to the Krystal Grand Los Cabos last month, with the support of WestJet Vacations. As with all of our FAMs, we try to provide a lot of time to get to know the property. We attempt to balance that with time to get to know the destination.
Tarramar
, WestJet's ground tour operator, provided a great "Taste of Cabo" excursion for our agents to enjoy both Cabo San Lucas and San Jose del Cabo.
Learn more about the KGLC and all of the Krystal properties by clicking
HERE.
It is always fun to work with our travel industry partners. Last month I spent a day with Tracy Poole of Travel Brands. Travel Brands is a great partner to Honua Kai, and all of our accounts.
After our summer Car POOLE Karaoke, recorded during our BC interior sales blitz, there was talk of a Christmas edition...so Tracy, Freddie Marsh (Playa Resorts) and I spent a day getting in the Christmas spirit.
Don't forget the additional Honua Kai $ promotion
HERE
for 3 bdr OV and Royal Collection suite bookings.
El Cid Resorts - Riviera Maya FAM
With the support of WestJet Vacations, I had the pleasure of taking 15 agents from Ontario and western Canada to the 2 El Cid Resorts in the Riviera Maya. Agents had plenty of time to explore the brand new
Ventus at Marina El Cid Spa & Beach Resort.,
as well as the Hotel Marina El Cid Spa & Beach Resort in Puerto Morelos. There still wasn't enough time to visits all
12 restaurant sand 9 bars at both properties.
The Ventus website can be found
HERE.
Note that there are 2 great $50 bonus gift card promotions for both the El Cid Mazatlan properties and the Hotel Marina El Cid (Riviera Maya). You can find the details of El Cid's current promotions
HERE.
Don't forget to register all of your El Cid bookings in the generous El Cid Reward program. It provides points for online shopping or gift certificates (details HERE) and is always available for agents to enjoy, both with direct and tour operator partner bookings.
Dave Emery

Ho! Ho! Ho! Are your social ads social ads bringing you the gift of more business? If you're not sure they're worth your time and effort,
tune in to this video
and you may be as surprised as a child on Christmas morning.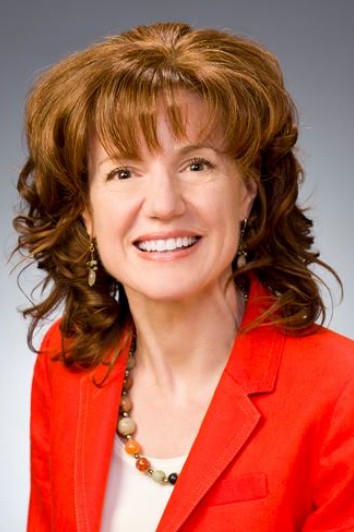 Catherine Heeg is an International Speaker and Trainer in the travel, tourism, and hospitality industry. Focusing on social media, sales and marketing, Catherine understands and speaks your language.

DETM is an acronym for David Emery Travel Marketing. We are a Vancouver-area based company providing quality travel industry representation in Canada since 2009.
Client Resources
If you are looking for the latest brochure, promotion, news article or training resource from most of our clients, we have created a webpage where you can easily find the latest information.

Also, stay updated on the latest news, announcements and FAM information by connecting to our Facebook page
HERE: