Dear Dave,
Of course it helps to set S.M.A.R.T. resolutions/goals. That is Specific, Measurable, Attainable, Realistic and have a Timetable. "I will exercise more" ISN'T a SMART goal. "I will go to the gym 3 times per week." is a SMART goal. If you can't say a definitive "yes" or "no" "I accomplished the goal, it isn't SMART. See the difference?
Well, I set as a goal walking 50K steps per week in 2017, and I'm part of the 8%! I accomplished my goal and walked over 50K steps per week all year, even while traveling and on weeks that I was under the weather.
I announced that Wendy Frost retired last month.
Well I'm excited to announce that Gustavo Inciarte is the newest addition to the DETM team. After 15 years In Latin America as an expert is in the field of PR, advertising and digital marketing, Gustavo turned his passion for travel into a second career when he moved to Canada.

Gustavo became an international travel agent for Flight Centre in Vancouver where he impressed his clients with exceptional costumer service and used his extensive knowledge to plan all styles of vacations, with a specialty in all inclusive sun destinations.

His passion and love for travel is seen through his dedication to helping travelers fulfill their dreams of exploring new countries through amazing leisure experiences.
Well, in addition to looking forward to a healthy, happy, successful 2018 for all of us, I'll take a quick look back at some 2017 highlights for all of our accounts.
Quote of the Month
"Cheers to a new year and another chance for us to get it right."
Oprah Winfrey
Upcoming Online Training
Find links to sign up for any of these online training sessions
HERE.
All online training will be only 30 minutes.
HONUA KAI RESORT & SPA (Maui)
Honua Kai is one of the top-rated luxury condo resorts in Maui, featuring spacious studio, one, two and three bedroom suites. The property is located on the world-famous
Kaanapali North Beach
. Each suite includes a fully equipped high-end kitchen, in-suite washer & dryer, a bathroom for each bedroom
and more.
Tuesday, Jan 30, 10 am PT, 1 pm ET
HILTON PUERTO VALLARTA & the NEW KRYSTAL GRAND NUEVO VALLARTA
Learn more about one of Puerto Vallarta's newest all-inclusive properties - the Hilton Puerto Valalrta. We will also include information on the Krystal properties in Puerto Vallarta, Ixtapa and Acapulco.
We will also cover the highlights of the NEW Krystal Grand Nuevo Vallarta.
KRYSTAL GRAND PUNTA CANCUN & KRYSTAL CANCUN properties
We will provide an overview of the new Krystal Grand Punta Cancun and the Krystal Cancun properties. Both are located in a great location at the top of the "7" in Cancun, on one of the best beaches in Cancun. They are just steps away from shopping malls, restaurants, cultural attractions and the nightclub area (Coco Bongo's and more!).
We will also cover the highlights of the NEW Krystal Grand Nuevo Vallarta property.

PRIVATE WEBINARS:
To request a private online training session for you or your colleagues, please email Dave Emery (
dave@daemery.com
).
Photo Contest
What is the name of the newest El Cid Resort in the Riviera Maya?
Click
HERE
for a tip.

WINNER FROM LAST MONTH
Congratulations to Sabino Scaringella, of Carlson Wagonlit Trave/Royal City Travel in Guelph, ON for winning last month's Photo Contest and gift certificate.

Honua Kai is ready for the season. We finished the renovations on 2 of our pools in the Fall (low season). We also opened the Aloha Lounge for the use of clients checking out, but on a red-eye flight home. This lounge gives these clients free access to the property even after they have checked out!
El Cid Resorts - new Ventus at Marina El Cid Spa & Beach Resort
El Cid Resorts opened the
Ventus at Marina El Cid Spa & Beach Resort.
in Puerto Morelos (Riviera Maya) at the beginning of November. The Ventus is the sister property to the Hotel Marina El Cid Spa and Beach Resort. and there is full exchange between the new Ventus and the Marina El Cid providing guests 12 eating choices and 9 bars. Both properties are family friendly, but have some great adults-only areas.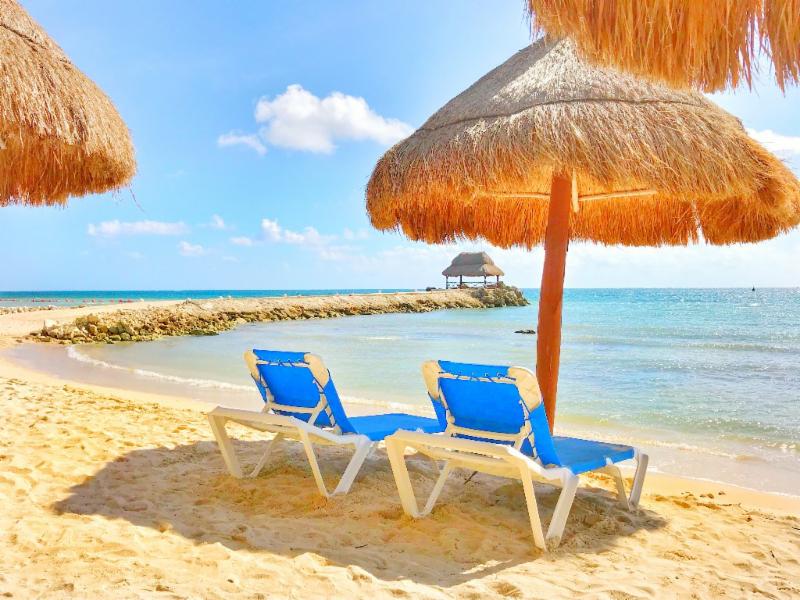 The Ventus website can be found
HERE.
Note that there are 2 great $50 bonus gift card promotions for both the El Cid Mazatlan properties and the Hotel Marina El Cid (Riviera Maya). You can find the details of El Cid's current promotions
HERE.
Don't forget to register all of your El Cid bookings in the generous El Cid Reward program. It provides points for online shopping or gift certificates (details HERE) and is always available for agents to enjoy, both with direct and tour operator partner bookings.
Krystal Resorts - 2 new resorts in 2017
Client Resources
If you are looking for the latest brochure, promotion, news article or training resource from most of our clients, we have created a webpage where you can easily find the latest information.

Also, stay updated on the latest news, announcements and FAM information by connecting to our Facebook page
HERE:

Dave Emery

Gustavo Inciarte
Ring in the New Year with some underused tips & tools. While many marketers rely solely on advertising let's explore some underused secret gems to
fill your group tours
and your upcoming
consumer nights
in 2018.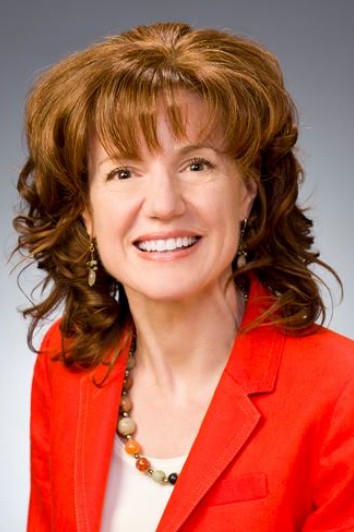 Catherine Heeg is an International Speaker and Trainer in the travel, tourism, and hospitality industry. Focusing on social media, sales and marketing, Catherine understands and speaks your language.

DETM is an acronym for David Emery Travel Marketing. We are a Vancouver-area based company providing quality travel industry representation in Canada since 2009.