Dear Dave,
Well, it is the question that all of us are asking this time of year...When will Spring spring?
Of course I'm saying that from balmy(?) Vancouver where the bulbs started coming up at the beginning of February. Then we were blasted with several more dumps of snow.

Most of us in the Vancouver area are definitely snow wimps. As soon as the snow starts falling, roads close and most people driving on "all-season" tires start sliding around.
Well, our little dog, Ralphie, is definitely not a fan of cold rain or snow either. After all, she was originally from Palm Springs and is definitely a desert dog!
Both Ralphie and I certainly hope that the Winter season has been great for sales, and that you enjoy Spring very soon!
Quote of the Month
"Spring is the time of the year, when it is summer in the sun and winter in the shade."

Charles Dickens
Upcoming Online Training
Find links to sign up for any of these online training sessions
HERE.
All online training will be only 30 minutes.
HONUA KAI RESORT & SPA (Maui)
Honua Kai is one of the top-rated luxury condo resorts in Maui, featuring spacious studio, one, two and three bedroom suites. The property is located on the world-famous
Kaanapali North Beach
. Each suite includes a fully equipped high-end kitchen, in-suite washer & dryer, a bathroom for each bedroom
and more.
Wednesday, Mar 28, 11 am PT, 2 pm ET
HILTON PUERTO VALLARTA & the NEW KRYSTAL GRAND NUEVO VALLARTA
Learn more about one of Puerto Vallarta's newest all-inclusive properties - the Hilton Puerto Valalrta. We will also include information on the Krystal properties in Puerto Vallarta, Ixtapa and Acapulco.
We will also cover the highlights of the NEW Krystal Grand Nuevo Vallarta.
KRYSTAL GRAND PUNTA CANCUN & KRYSTAL CANCUN properties
We will provide an overview of the new Krystal Grand Punta Cancun and the Krystal Cancun properties. Both are located in a great location at the top of the "7" in Cancun, on one of the best beaches in Cancun. They are just steps away from shopping malls, restaurants, cultural attractions and the nightclub area (Coco Bongo's and more!).
We will also cover the highlights of the NEW Krystal Grand Nuevo Vallarta property.

PRIVATE WEBINARS:
To request a private online training session for you or your colleagues, please email Dave Emery (
dave@daemery.com
).
Photo Contest
What is the name of the most recent Krystal Grand property to open?
Click
HERE
for a tip.
WINNER FROM LAST MONTH
Congratulations to Sylvia Wells, of AMA in Calgary, AB for winning last month's Photo Contest and gift certificate.
DETM is an acronym for David Emery Travel Marketing. We are a Vancouver-area based company providing quality travel industry representation in Canada since 2009.

Krystal Resorts - Krystal Grand Punta Cancun new video
If you have 4 minutes, check out this
new video
of the Krystal Gran Punta Cancun. It certainly gives a great overview of the property as well as their great beach and location. (Click
HERE
to watch the video.)
Here are some of my personal bullet points on this property!
KRYSTAL GRAND PUNTA CANCUN
| | |
| --- | --- |
| | LOCATION - At the top of the "7" in Cancun |
| | BEACH - On one of the best beaches in Cancun |
| | NIGHT-LIFE - Walking distance to some of the best night-clubs in Cancun (Coco Bongos) |
| | EXCHANGE - Full exchange privileges with Krystal Cancun next door |
| | SHOPPING - Walking distance to great shopping |
We are excited to announce that Honua Kai Resort & Spa will break ground on 72 luxury townhomes on the grassy area behind the two buildings. The construction will start this month, and is scheduled to be completed sometime in 2020. When completed, we will have additional 3 bedroom villas available!
The hours of development will be from Monday through Saturday from 9am -5pm. Light work only (no noise) will be deliberately maintained from 8am-9am. During this time the remainder of the resort, pools, restaurants and all its amenities will still be available for guest enjoyment.
Note that the construction will only significantly affect our mountain and some of our resort view suites. Look for construction view rates in your favourite tour operator. This may be the perfect time to quote construction rates to guests who would not normally have the budget to stay at Honua Kai. (Note that our Partial-ocean and OV suites will not be significantly affected by the construction.)
You can find more information about the development HERE.

We have an ongoing
booking bonus
for agents booking one of our Royal Collection suites.
Don't forget to remind your Honua Kai clients to use the #HKMemories to share their Honua Kai memories.
El Cid Resorts - Ventus at Marina El Cid
Have you heard about El Cid's newest property -
Ventus at Marina El Cid
? It is located in Puerto Morales, right next to the
Hotel Marina El Cid Spa & Beach Resort.
The Ventus opened in November, and I was there at the end of the month with a FAM. I can tell you that the property is a great family friendly resort and is ready to host your clients.
You can book the Ventus at Marina El Cid with your favourite tour operator.
In addition, don't forget great $50 bonus gift card promotions for all of the El Cid Mazatlan properties. You can find the details of El Cid's current promotions
HERE.
Don't forget to register all of your El Cid bookings in the generous El Cid Reward program. It provides points for online shopping or gift certificates (details HERE) and is always available for agents to enjoy, both with direct and tour operator partner bookings.
Client Resources
If you are looking for the latest brochure, promotion, news article or training resource from most of our clients, we have created a webpage where you can easily find the latest information.

Also, stay updated on the latest news, announcements and FAM information by connecting to our Facebook page
HERE:

Dave Emery

Gustavo Inciarte

Cheryl Green
If your cover images are like your storefront windows...are they working overtime for you?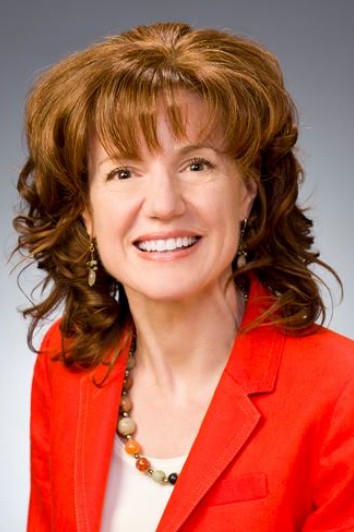 Catherine Heeg is an International Speaker and Trainer in the travel, tourism, and hospitality industry. Focusing on social media, sales and marketing, Catherine understands and speaks your language.