Dear Dave,
I've been thinking a lot lately about what we are doing to the environment and how we are leaving our planet. Each night on the news we see horrific stories about storms getting worse due to climate change, overflowing landfills, and the growing Pacific garbage patch of plastic. Have you ever even been to your local landfill? (It is definitely an experience...)
I can't do a lot about these things, but I am thinking about the small changes that we can all make daily. Even though I don't have kids and grandkids, I don't want to leave with the earth worse than I came into it. Some of the small changes I'm trying to make are:
| | |
| --- | --- |
| | Using eco-friendly bamboo toothbrushes (rather than plastic ones) |
| | Not buying as many single use serving foods (with lots of plastic) |
| | Using travel water bottles and coffee mugs |
| | Not using disposable razors (DollarShaveClub) |
| | Buying bulk foods and cleaning supplies when possible (reducing the plastic re recycle) |
What are the changes that you are making to leave the earth better?
As it relates to our jobs, I know you have some clients who are looking for vacations that have a minimal impact or could be considered eco-tourism. I'm proud to say that all of our hotelier accounts to give back a lot to their local communities. I did a whole newsletter on this a little while ago and you can see it
HERE.
Happy selling!
Quote of the Month
"We do not inherit the Earth from our ancestors; we borrow it from our children."

Native American Proverb
Upcoming Online Training
Find links to sign up for any of these online training sessions
HERE.
All online training will be only 30 minutes.
HONUA KAI RESORT & SPA (Maui)
Honua Kai is one of the top-rated luxury condo resorts in Maui, featuring spacious studio, one, two and three bedroom suites. The property is located on the world-famous
Kaanapali North Beach
. Each suite includes a fully equipped high-end kitchen, in-suite washer & dryer, a bathroom for each bedroom
and more.
Wednesday, May 30, 10 am PT, 1 pm ET
HILTON PUERTO VALLARTA & the NEW KRYSTAL GRAND NUEVO VALLARTA
Learn more about one of Puerto Vallarta's newest all-inclusive properties - the Hilton Puerto Valalrta. We will also include information on the Krystal properties in Puerto Vallarta, Ixtapa and Acapulco.
We will also cover the highlights of the NEW Krystal Grand Nuevo Vallarta.
KRYSTAL GRAND PUNTA CANCUN & KRYSTAL CANCUN properties
We will provide an overview of the new Krystal Grand Punta Cancun and the Krystal Cancun properties. Both are located in a great location at the top of the "7" in Cancun, on one of the best beaches in Cancun. They are just steps away from shopping malls, restaurants, cultural attractions and the nightclub area (Coco Bongo's and more!).
We will also cover the highlights of the NEW Krystal Grand Nuevo Vallarta property.
Tuesday, May 29, 10 am PT, 1 pm ET
PRIVATE WEBINARS:
To request a private online training session for you or your colleagues, please email Dave Emery (
dave@daemery.com
).
Photo Contest
What is the name of the development at the back of the Honua Kai property that started in March?
Click
HERE
for a tip.
WINNER FROM LAST MONTH
Congratulations to Lana Keyes of Keys2Travel, Winnipeg, MB for winning last month's Photo Contest and gift card.
Client Resources
If you are looking for the latest brochure, promotion, news article or training resource from most of our clients, we have created a webpage where you can easily find the latest information.

Also, stay updated on the latest news, announcements and FAM information by connecting to our Facebook page
HERE:


El Cid Resorts - Diving in Cozumel
Many of you are already familiar with the 4 El Cid properties in Mazatlan, as well as the 2 sister properties in the Riviera Maya, but did you know that El Cid also has a property in Cozumel?

The
El Cid La Ceiba Beach Hotel
is a small property that is close to the new cruise ship terminal on the island. With a PADI scuba dive shop right on property, it makes is so easy for us divers to get what we need and jump right on the dive boat. I also love that any guest gets complimentary snorkeling gear for one hour a day to explore the reef right at the property.
Don't forget to register all of your El Cid bookings in the generous
El Cid Reward program
. It provides points for online shopping or gift certificates (details
HERE
) and is always available for agents to enjoy, both with direct and tour operator partner bookings.
Krystal Hotels & Resorts - See you this Month!
Of course, April and May are trade show months for us. We always look forward to seeing many of you at all of the Spring trade shows. In less than a month, the 4 of us will have done 12 trade shows, in 6 provinces!
Please drop by and see us for a quick update on the Hilton Puerto Vallarta and the Krystal properties at one of the upcoming shows this month:
| | |
| --- | --- |
| | 5/2 - WestJet - Mississauga, ON - Cheryl |
| | 5/10 - Sunwing - Quebec City, QC - Dave |
| | 5/15 - Sunwing - Winnipeg, MB - Gustavo |
| | 5/16 - Sunwing - Regina, SK - Gustavo |
| | 5/17 - Sunwing - Saskatoon, SK - Gustavo |
| | 5/22 - Sunwing - Calgary. AB - Sandy |
| | 5/23 - Sunwing - Edmonton, AB - Sandy |
We are excited to announce that Honua Kai Resort & Spa broke ground in April on 72 luxury townhomes on the grassy area behind the two buildings. The construction started last month, and is scheduled to be completed sometime in 2020. When completed, we will have additional 3 bedroom villas available!
Definitely don't be afraid to quote Honua Kai going forward. The hours of development will be from Monday through Saturday from 9am -5pm. Light work only (no noise) will be deliberately maintained from 8am-9am. During this time the remainder of the resort, pools, restaurants and all its amenities will still be available for guest enjoyment.
Note that the construction will only significantly affect our mountain and some of our resort view suites. Look for construction view rates in your favourite tour operator. This may be the perfect time to quote construction rates to guests who would not normally have the budget to stay at Honua Kai.
(Note that our Partial-Ocean and OV suites will not be significantly affected by the construction.)
This may be the perfect time to quote Honua Kai to guests that normally wouldn't have the budget to stay with us!
You can find more information about the development HERE.

To the agents in the GTA, I look forward to seeing you at the WestJet show in Mississauga on 5/2.
Hawaii hoteliers at the WestJet show
We have an ongoing
booking bonus
for agents booking one of our Royal Collection suites.
Don't forget to remind your Honua Kai clients to use the #HKMemories to share their Honua Kai memories.
Dave Emery

Gustavo Inciarte

Cheryl Green
Need more social fans?
Good news
: it doesn't have to take hours of strategizing, you can see results with some simple tricks and actions!
Here's how: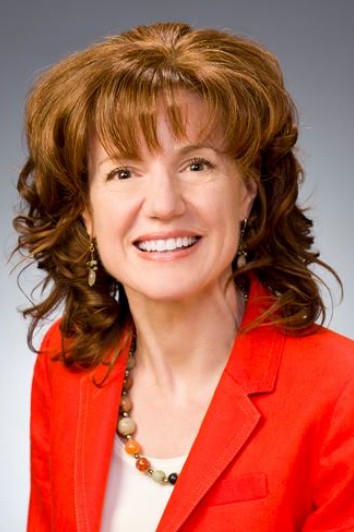 Catherine Heeg is an International Speaker and Trainer in the travel, tourism, and hospitality industry. Focusing on social media, sales and marketing, Catherine understands and speaks your language.

DETM is an acronym for David Emery Travel Marketing. We are a Vancouver-area based company providing quality travel industry representation in Canada since 2009.