Dear Dave,
When I'm traveling, I love to listen to my favourite podcasts, that I never get around to listening to when at home. My favourite podcast is "
Stuff You Should Know
" sponsored by the "
How It Works
" team. Chuck and Josh, the hosts, are knowledgeable, funny and always easy to listen to. I also end up learning a great fact or two from every podcast. Here are a few of my recent favourites.
COVER YOUR TOOTHBRUSH - When you flush your toilet, some of anything in there turns into an aerosol and covers EVERYTHING in your bathroom. So always close the lid to flush, and cover your toothbrush.
TAKE OFF YOUR SHOES AT HOME - Canadians, Japanese and other cultures routinely remove our/their shoes when you enter a home. Most Americans do not. Well, a recent study showed that 93% of shoes worn outside have some fecal matter on them...I don't need to say more.

USE SPF30 SUNSCREEN - Sunscreen with an SPF 30 rating blocks about 97% of the UVB (buring) rays if applied and reapplied correctly. Sunscreen with an SPF of 50 only blocks 98% of the UVB rays (and SPF100 blocks 99%). So, using SPF30 CORRECTLY (reapply after swimming or sweating) is just fine.
.
I hope you learn something new and useful each day also!
Quote of the Month
"Wisdom is the reward you get for a lifetime of listening when you'd have preferred to talk.!"

Doug Larson
Upcoming Online Training
Find links to sign up for any of these online training sessions
HERE.
All online training will be only 30 minutes.
EL CID RESORTS - MZT, CUN & COZ
Get a great overview of the 7 El Cid resorts on both coast of Mexico (Mazatlan, Riviera Maya & Cozumel), and learn which resorts would be perfect for your various clients. You will also be reminded of the El Cid Rewards program and any current agent promotions.
To request a private online training session for you or your colleagues, please email Dave Emery (
dave@daemery.com
).
Photo Contest
Name the El Cid's own deep-sea fishing fleet headquartered at the Marina El Cid in Mazatlan.
Click
HERE
for a tip.
WINNER FROM LAST MONTH
Congratulations to Sandi Muenz, of the UniGlobe Direct office in Kelowna, BC for winning last month's Photo Contest and gift card.

El Cid Resorts - Dave's Top 5 Reasons to Chose El Cid Resorts!
1. Something for Everyone - With 4 resorts in Mazatlan, El Cid has something for every client's luxury preference, and budget.

2. Great kids and teen's programs, with long hours!
3. Over a dozen eating choices between the 4 properties.

4. Fishing and excursions - PronaTours office is right at the El Cid El Moro property and offers dozens of great excursions. Aries Fleet is based at the Marina El Cid property, and offers deeps sea-fishing and water excursions.
5. Golf - 27-hole championship golf course
Of course, don't forget about the 2 great El Cid properties in the Rivera Maya and the small property on Cozumel.
MAZATLAN - Dave's Top 5 Reasons to Visit Mazatlan
1. Shrimp capital of the world - Mazatlan is known for not only for it's amazing shrimp, but all sea food! One of my favourites is the Coconut Shrimp.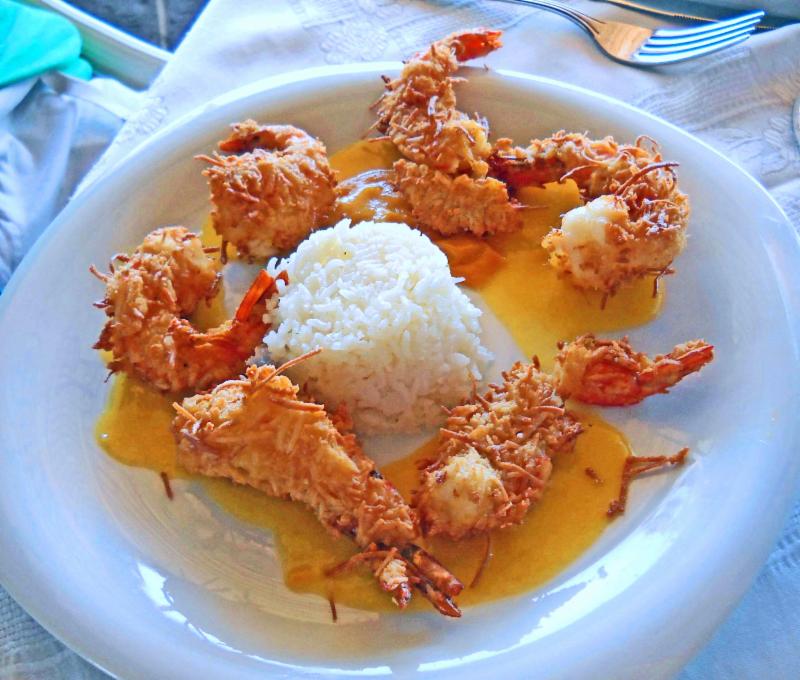 2. One of the closest Mexican sun destinations for Canadians - Closer than most other Pacific Mexico destinations.
3. So many sea and land adventures - There is SO much to discover in Mazatlan, both on land and sea.

4. Great support from both WestJet and Sunwing!
5. Colonial City on the Beach - Explore the beautiful renovated downtown - full of history, culture and great restaurants.
Dave Emery

Looking to attract new clients?
Looking to generate more leads?
If you struggle with keeping your sales funnel full, these
two social ad hacks
will help you hone in on potential clients and build stronger connections.
Catherine Heeg is an International Speaker and Trainer in the travel, tourism, and hospitality industry. Focusing on social media, sales and marketing, Catherine understands and speaks your language.

DETM is an acronym for David Emery Travel Marketing. We are a Vancouver-area based company providing quality travel industry representation in Canada since 2009.
Client Resources
If you are looking for the latest brochure, promotion, news article or training resource from most of our clients, we have created a webpage where you can easily find the latest information.

Also, stay updated on the latest news, announcements and FAM information by connecting to our Facebook page
HERE: