Dear Dave,

Well, what did you go as for Halloween? If you didn't get dressed up, hopefully you saw some fun, creative costumes. Here was my Halloween pic from this year.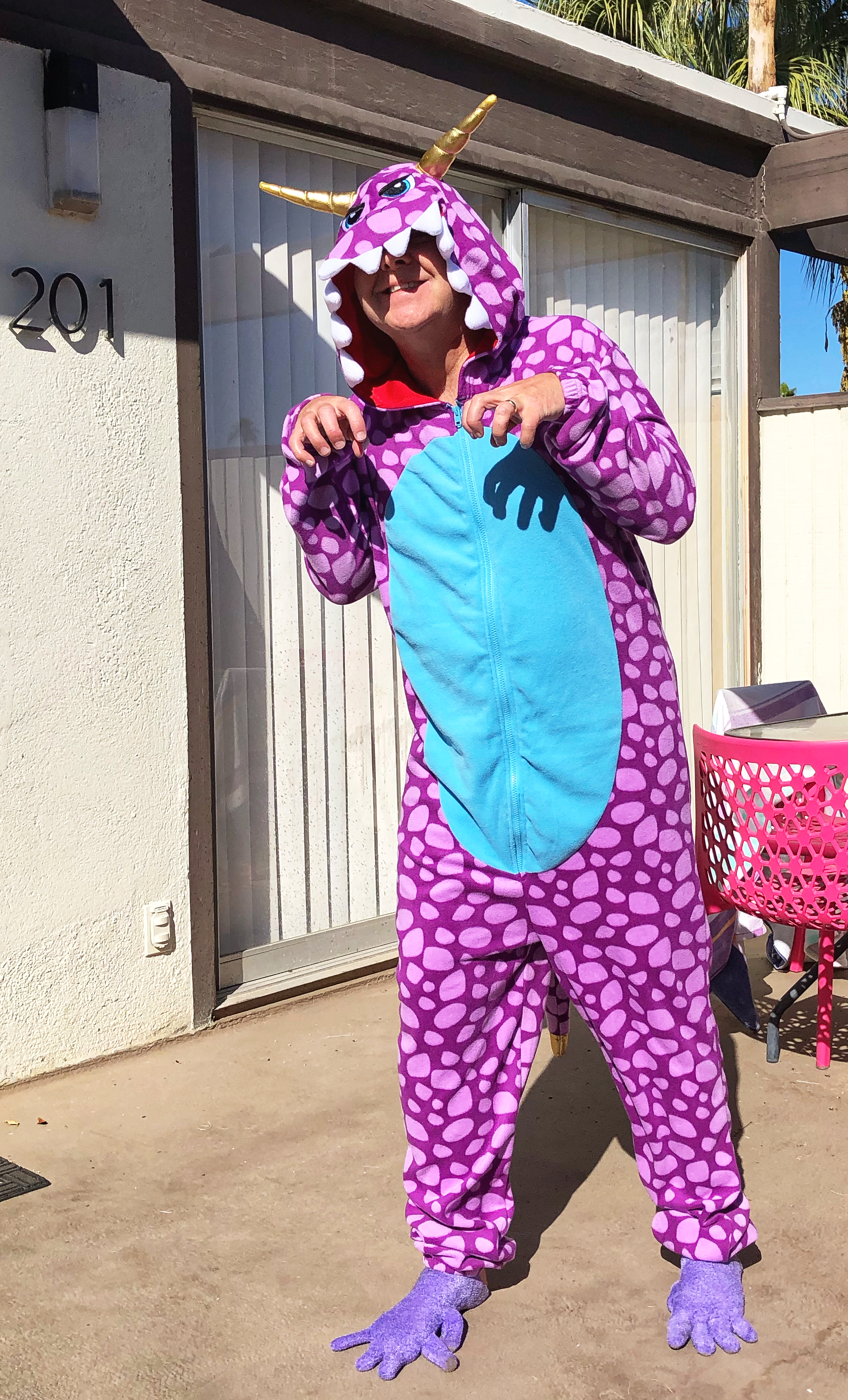 Here are a few of my favourites from over the years.
I hope Halloween put some smiles on your face. Happy selling!
Quote of the Month
"I'm so glad I live in a world where there are Octobers."
L.M Montgomery
Photo Contest
Which 2 El Cid properties have quiet, adults-only pool areas? Click
HERE
for a tip.
Click here to enter your answer.
WINNER FROM LAST MONTH
Congratulations to Kathy Simeonidis, of Continental Travel Group in Winnipeg, MB, for winning last month's Photo Contest and gift card.
Upcoming Online Training
Find links to sign up for any of these online training sessions
HERE.
All online training will be only 30 minutes.
EL CID RESORTS - MZT, CUN & COZ
Get a great overview of the 7 El Cid resorts on both coast of Mexico (Mazatlan, Riviera Maya & Cozumel), and learn which resorts would be perfect for your various clients. You will also be reminded of the El Cid Rewards program and any current agent promotions.
To request a private online training session for you or your colleagues, please email Dave Emery (
dave@daemery.com
).

REALISTIC ASIA - Resources
Of course I do have a number of Realistic Asia resources on my website, and you can find them
HERE.
I have things like links to
Remember that for over 15 years they have been providing amazing standard/scheduled and customized tours in Vietnam, Cambodia, Thailand Laos and Myanmar (formerly as S Viet Travel).
They are happy to quote you net pricing in CAD, including everything (transfers, local flights, hotel accommodations, most meals, etc.) except the flights to and from North America. You can generally get a quote on a customized unique tour for your clients within 24 yours HERE.
Clients can select 3, 4 or 5* hotel accommodations, depending on their budget and preferences. Note that even the standard tours are generally 15 people or less, and support is available for travel agents and clients 24x7 online.
El Cid Resorts - Resources (also en Français)
Of course El Cid has been around for a while, and has a lot of resources for agents.
You can find all of the following resources for El Cid Resorts in these links:
| | |
| --- | --- |
| | Agent rates HERE |
| | Short property videos HERE |
| | Wedding information HERE |
| | Honeymoon information HERE |
| | Brochures in English & French (en Francais) HERE |
| | Golf package information HERE. |
| | General El Cid Resorts information HERE |
You'll find information such as which El Cid properties have quiet, adults-only areas (El Cid El Moro Beach-MZT, Ventus at Marina El Cid-CUN).
Always remember the El Cid Rewards resources:
1. REGISTER your El Cid Resort bookings, for all 7 Resorts, on both coasts of Mexico! Earn generous points for each booking, that are good for lots of rewards in the catalog (iPads, gift cards, TV`s, etc.) You can find the full details of the Bonus Points offer HERE. Just report your bookings at the
El Cid Rewards Program
,
2. EMAIL: Earn a $50 Visa Gift Card for every booking of 5 nights or more at any of the 4 El Cid Resorts in Mazatlan! Check out the details HERE. (Note you must send your booking details to incentives@elcid.com.mx to get your gift card.) Make sure to include all of the following: Guest Name(s), El Cid property name, Arrival and departure dates, Tour operator (booked with), Travel agency address/home address and phone number.
Dave Emery

Sandy Ruel
How would you like to know how people really liked your last social ad? Check out this
scoring system.
Catherine Heeg is an International Speaker and Trainer in the travel, tourism, and hospitality industry. Focusing on social media, sales and marketing, Catherine understands and speaks your language.

DETM is an acronym for David Emery Travel Marketing. We are a Vancouver-area based company providing quality travel industry representation in Canada since 2009.
Client Resources
If you are looking for the latest brochure, promotion, news article or training resource from most of our clients, we have created a webpage where you can easily find the latest information.

Also, stay updated on the latest news, announcements and FAM information by connecting to our Facebook page
HERE: