Dear Dave,
I know you are dreaming about getting back to booking dream trips for your clients, but what trips are you dreaming about right now? What cancelled trips will you be re-booking when appropriate?
I'm dreaming about 3 things -
1. Booking a trip/cruise to Iceland
2. Heading to Angkor Wat with Realistic Asia
Stay safe, wear a mask and be patient!
Dave Emery
Quote of the Month
"Reach for the heavens and hope for the future and all that we can be and not what we are."
John Denver
Upcoming Online Training
EL CID RESORTS - MZT, CUN & COZ
Get a great overview of the 7 El Cid resorts on both coast of Mexico (Mazatlan, Riviera Maya & Cozumel), and learn which resorts would be perfect for your various clients. You will also be reminded of the El Cid Rewards program and any current agent promotions.
Get a great overview of the Realistic Asia and their package and customized tours of Vietnam, Thailand, Cambodia, Laos and Myanmar. Learn why clients have been giving Realistic Asia amazing reviews on both their package and customized tours for over 15 years now. You will also be reminded of the great selling points and highlights of their destination countries!
HERE
is the link for a prerecorded web
i
nar.
PRIVATE WEBINARS:
To request a private online training session for you or your colleagues, please email Dave Emery (
dave@daemery.com
).
Photo Contest
WINNER FROM LAST MONTH
Congratulations to Michelle Montpetit of CAA Travel in Moose Jaw, SK for winning last month's Photo Contest and gift card.

El Cid Resorts - Introduces "Always Committed" Program
For over 45 years, El Cid Resorts has been building trust through commitment with our guests, partners and employees. Commitment to deliver the best guest experience with worldwide quality and service, commitment to be a great place to work, and commitment to health, among others.
We are proud to share our
"Always Committed" Protocol Program
, with the objective to preserve the well-being and health of our dear guests, employees and their families against COVID-19, by implementing rigorous protocols in quality and hygiene processes endorsed by
Preverisk
and
Cristal
, world-renowned companies for certifying the most important hotel chains in the world.
HERE
are some of the new standards we are implementing to offer safe vacation experiences to our guests in our properties in Mazatlán, Cancún-Riviera Maya and Cozumel.
A few of the hygiene protocols include:
- All staff will wear masks, gloves and when necessary protective masks.
- Physical distancing is enforced in all areas.
- Placement of antibacterial gel in all "guest contact" areas.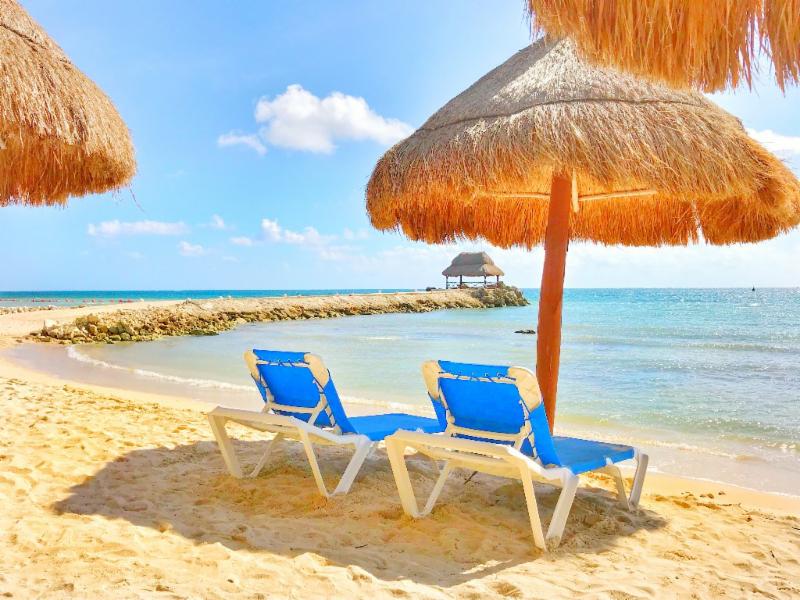 When it is appropriate, we want you to be able to sell any of the El Cid Resorts properties with confidence.
Of course, now may be a GREAT time to check your El Cid Rewards balance and use some point with some fun online shopping. Check out your balance at the
El Cid Rewards Program
,
Note that bookings must be made through any Tour Operator such: Sunwing, WestJet, etc. Bookings made it through online companies such: Expedia, Travelocity, Hotels.com will not be applicable to El Cid Rewards points.
REALISTIC ASIA - New Travel Catalog
At Realistic Asia, travel is their passion and they want to inspire your clients using their personal experience of some amazing Southeast Asia destinations.
To assist you and your clients to select the perfect vacation, Realistic Asia has put together a new Travel Catalogue that you can find HERE.
In the Catalogue, you will find tour categories including:
| | |
| --- | --- |
| | Cultural and History |
| | Slow Journey and Solo Travel |
| | Family Holidays |
| | Wellness Holidays |
| | Beach Vacations |
| | Romantic Getaways |
| | Adventure Tours |
| | Culinary Tours |
I'm guessing you have clients that would fit into each of these diverse categories. Find the
Catalogue HERE
Realistic Asia has a blog update that is regularly updates HERE.
You can also check out the latest Trip Advisor reviews for Realistic Asia
HERE.
Dave Emery

Sandy Ruel
Is this a good time to advertise socially? Don't waste your money on unsuccessful ads!
Catherine Heeg is an International Speaker and Trainer in the travel, tourism, and hospitality industry. Focusing on social media, sales and marketing, Catherine understands and speaks your language.

DETM is an acronym for David Emery Travel Marketing. We are a Vancouver-area based company providing quality travel industry representation in Canada since 2009.
Client Resources
If you are looking for the latest brochure, promotion, news article or training resource from most of our clients, we have created a webpage where you can easily find the latest information.

Also, stay updated on the latest news, announcements and FAM information by connecting to our Facebook page
HERE: