Dear Dave,
While the weather is still good, we are still exploring local parks, hikes and walks. Here is a photo of Lightning Lake in Manning Provincial Park.
Of course having said that, in the middle of the month, we were locked inside due to the extremely unhealthy smoky air from the Oregon and Washington wildfires, as well as a local toxic fire at our riverside pier. Here is what it looked like when we tried to get out one day to a local beach...
Here is one of my favourite birds, a Wood Duck, at Beaver Lake in Stanley Park.
I hope you are able to still get out and safely enjoy your local area with your family and don't touch this poisonous toadstool!
Dave Emery
Quote of the Month
"Autumn is a second Spring, when every leaf is a flower."
Albert Camus
Upcoming Online Training
EL CID RESORTS - MZT, CUN & COZ
Get a great overview of the 7 El Cid resorts on both coast of Mexico (Mazatlan, Riviera Maya & Cozumel), and learn which resorts would be perfect for your various clients. You will also be reminded of the El Cid Rewards program and any current agent promotions.
Get a great overview of the Realistic Asia and their package and customized tours of Vietnam, Thailand, Cambodia, Laos and Myanmar. Learn why clients have been giving Realistic Asia amazing reviews on both their package and customized tours for over 15 years now. You will also be reminded of the great selling points and highlights of their destination countries!
HERE
is the link for a prerecorded webinar.
To request a private online training session for you or your colleagues, please email Dave Emery (
dave@daemery.com
).
Photo Contest
Name one of Vietnam's great cultural activities you can explore with Realistic Asia.
Hint Here

WINNER FROM LAST MONTH
Congratulations to Tammie Smith of CAA in Moose Jaw, SK for winning last month's Photo Contest and gift card.

El Cid Resorts - Canadian Honeymooner's Testimonial
Honeymooners Steph and Bryce O'Reilly, from Vancouver, enjoyed their time at the Hotel Marina El Cid Spa & Beach Resort last month.
They were totally comfortable and happy with the service and safety protocols in place so they could relax and enjoy their honeymoon. Check out their 1 ˝ minute testimonial
HERE.
And don't forget the all El Cid Resorts are open as of July 1, in accordance with all local and federal requirements and their own "Always Committed" program. This re-opening follows all the safety and hygiene protocols established by the World Health Organization (WHO), in addition Preverisk and Cristal (Riviera Maya) guidelines.
HERE
are some of the new standards we are implementing to offer safe vacation experiences to our guests in our properties in Mazatlán, Cancún-Riviera Maya and Cozumel.
A few of the hygiene protocols include:
- All staff will wear masks, gloves and when necessary protective masks.
- Physical distancing is enforced in all areas.
- Placement of antibacterial gel in all "guest contact" areas.
We want you to be able to sell any of the El Cid Resorts properties with confidence.
Of course, now may be a GREAT time to check your El Cid Rewards balance and use some point with some fun online shopping. Check out your balance at the
El Cid Rewards Program
,
Note that bookings must be made through any Tour Operator such: Sunwing, WestJet, etc. Bookings made it through online companies such: Expedia, Travelocity, Hotels.com will not be applicable to El Cid Rewards points.
REALISTIC ASIA - Top Vietnamese Cultural Shows And Performances

Most visitors enjoy experiencing and learning about local cultures when traveling. Even when I was in Vietnam last, I totally enjoyed an evening of amazing acrobatics at the Ho Chi Minh City Opera House.
Vietnam has such a rich cultural heritage and most of Realistic Asia's guests are able to enjoy a multitude of local cultural experiences during their tours of Vietnam. Guests can enjoy activities such as:
Traditional Vietnamese Water puppets
Quintessence Tonkin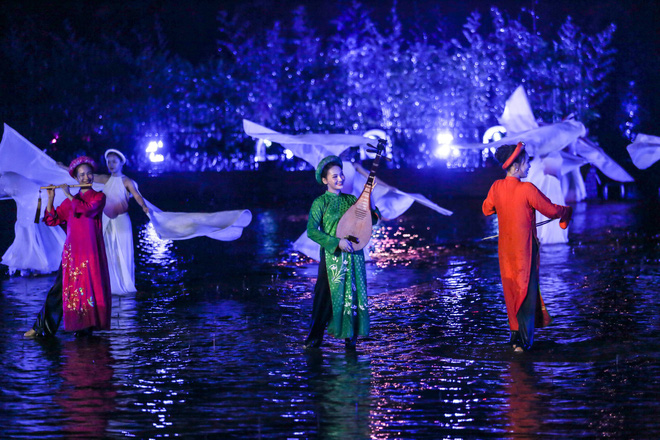 Hoi An Memories show
You can learn more about a number of Vietnamese cultural activities and the appropriate Realistic Asia tours
HERE.
Realistic Asia has a blog update that is regularly updates HERE.
You can also check out the latest Trip Advisor reviews for Realistic Asia
HERE.
Dave Emery

Sandy Ruel
Catherine Heeg is an International Speaker and Trainer in the travel, tourism, and hospitality industry. Focusing on social media, sales and marketing, Catherine understands and speaks your language.

DETM is an acronym for David Emery Travel Marketing. We are a Vancouver-area based company providing quality travel industry representation in Canada since 2009.
Client Resources
If you are looking for the latest brochure, promotion, news article or training resource from most of our clients, we have created a webpage where you can easily find the latest information.

Also, stay updated on the latest news, announcements and FAM information by connecting to our Facebook page
HERE: